Geiranger i Norge är bland det absolut vackraste jag har sett. Mäktigt och otroligt! Ni kommer i flera inlägg att få följa med upp till 1500 meters höjd där vi tittar ner från Dalsnibba!.
Klicka gärna på bilderna för bästa upplevelse!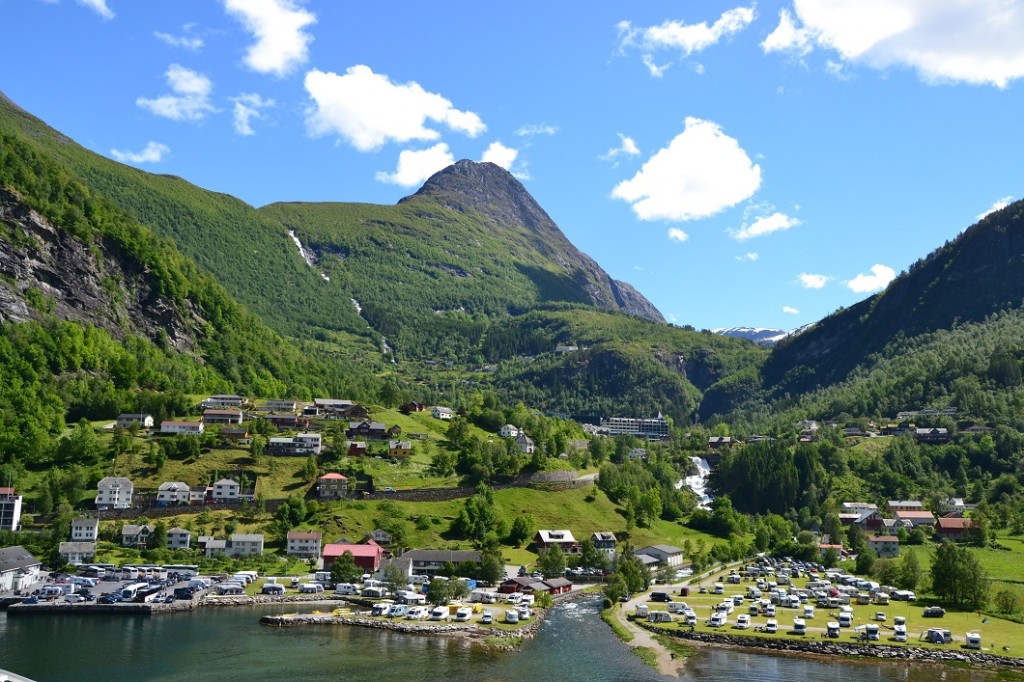 Den lilla byn Geiranger ligger längst inne i fjorden. Vi vaknade till en mulen morgon, men rätt snabbt vann solen och en fantastisk dag väntade oss.
Meter för meter segade vi oss upp mot höjderna. Vi såg mycket vackert utefter vägen.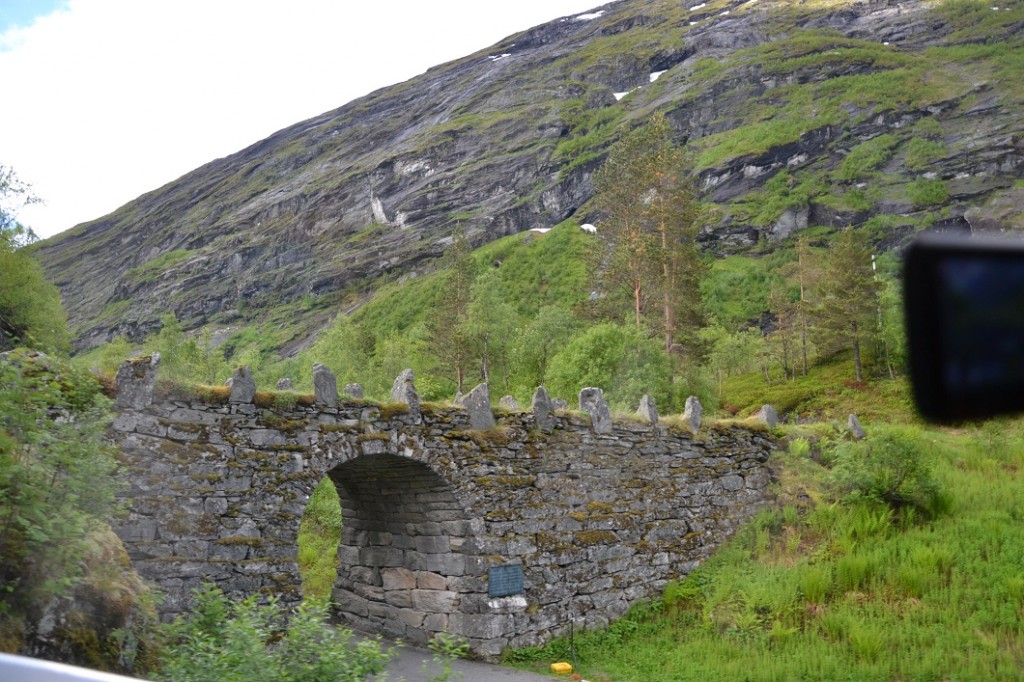 Jag gillar gamla broar!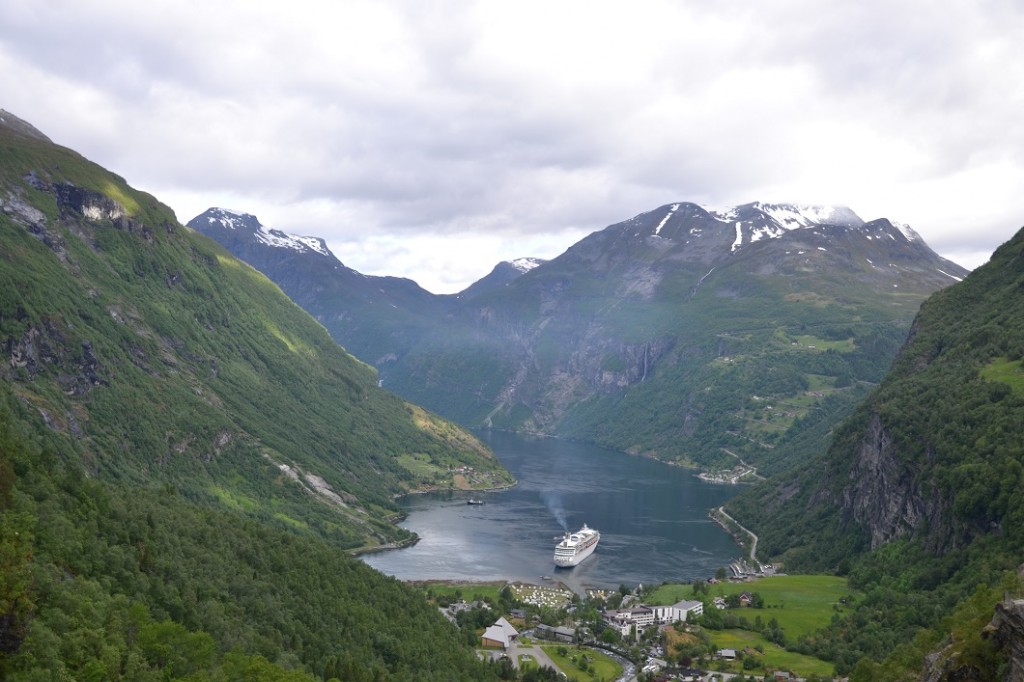 Vi nådde 600 meter över havet och kunde kika ner mot Vision of the Seas. Mäktigt!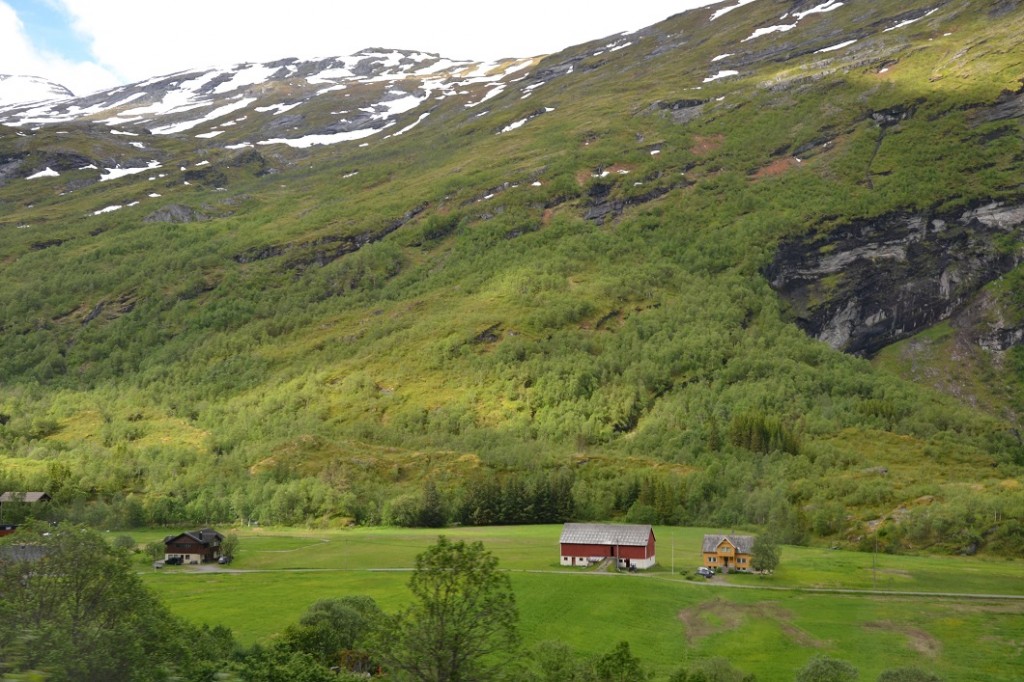 Jag undrar hur det ser ut på vintern här! Inga som helst möjligheter att ta sig härifrån.Det är nog sommarboende nu för tiden!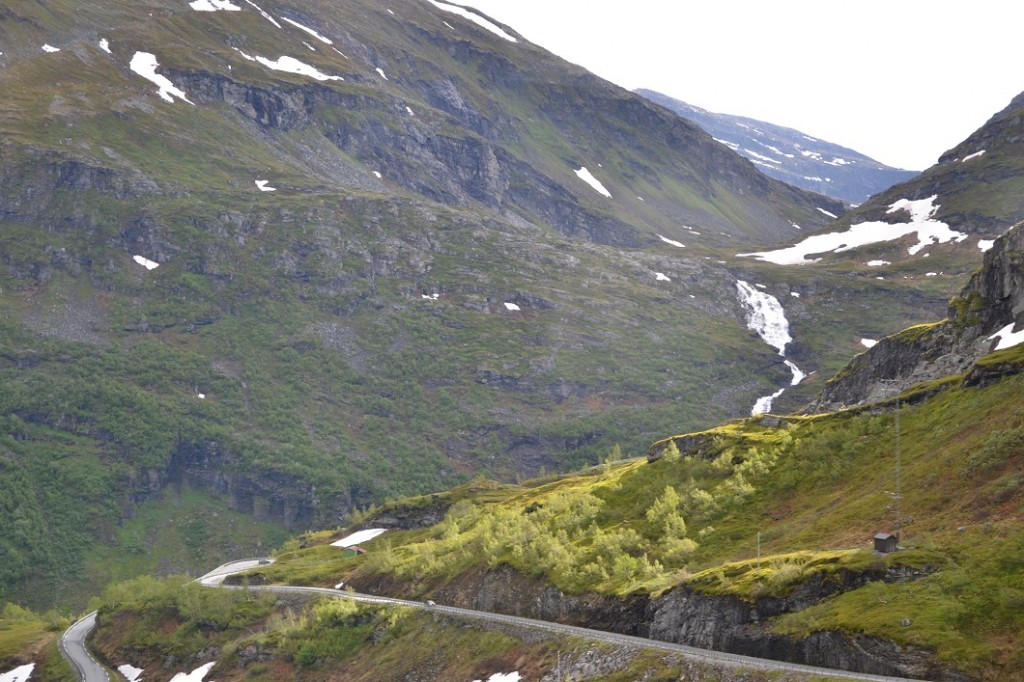 Vi kom högre och högre upp mot toppen!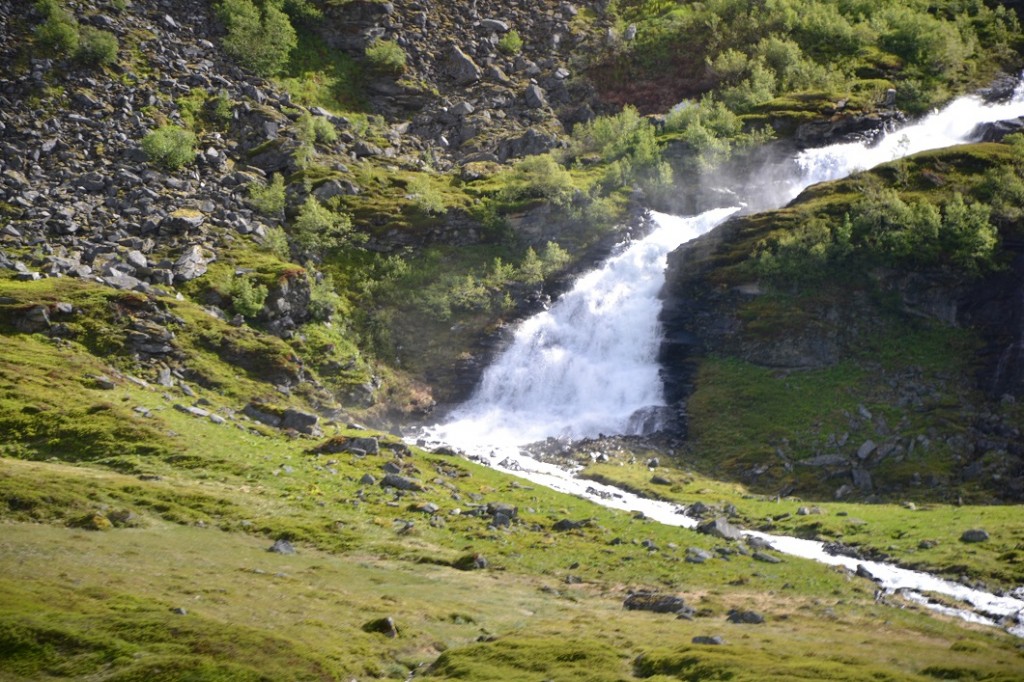 Det är rejäl fart i vattenmassorna från snösmältningen.
Klicka på bilden och njut av den fantastiska utsikten!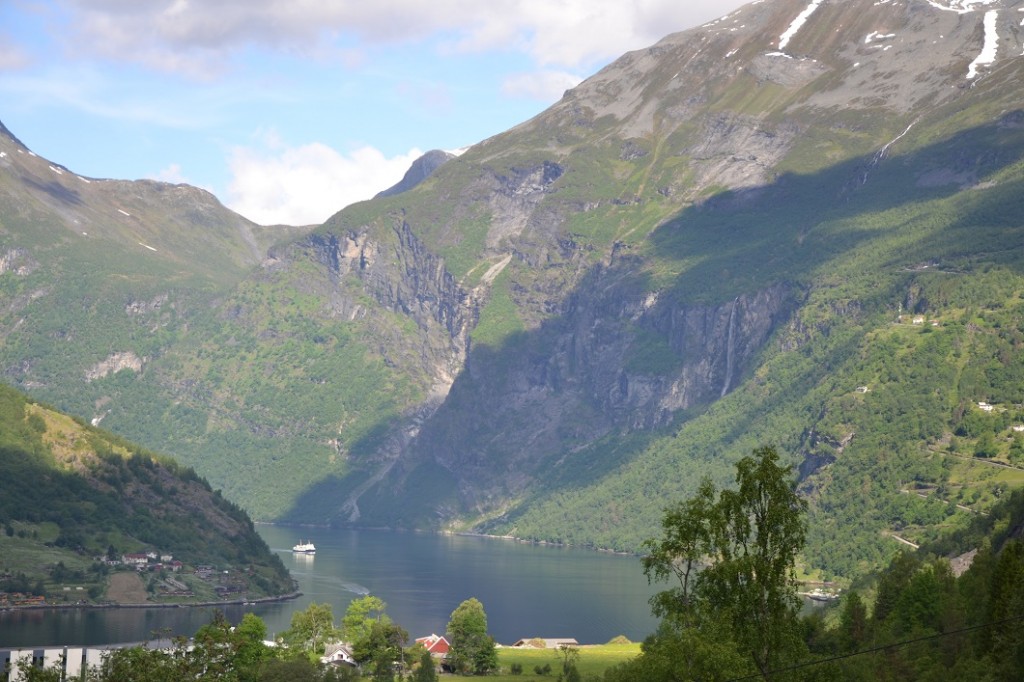 Nu har vi kommit över och ser Geiranger från den andra sidan!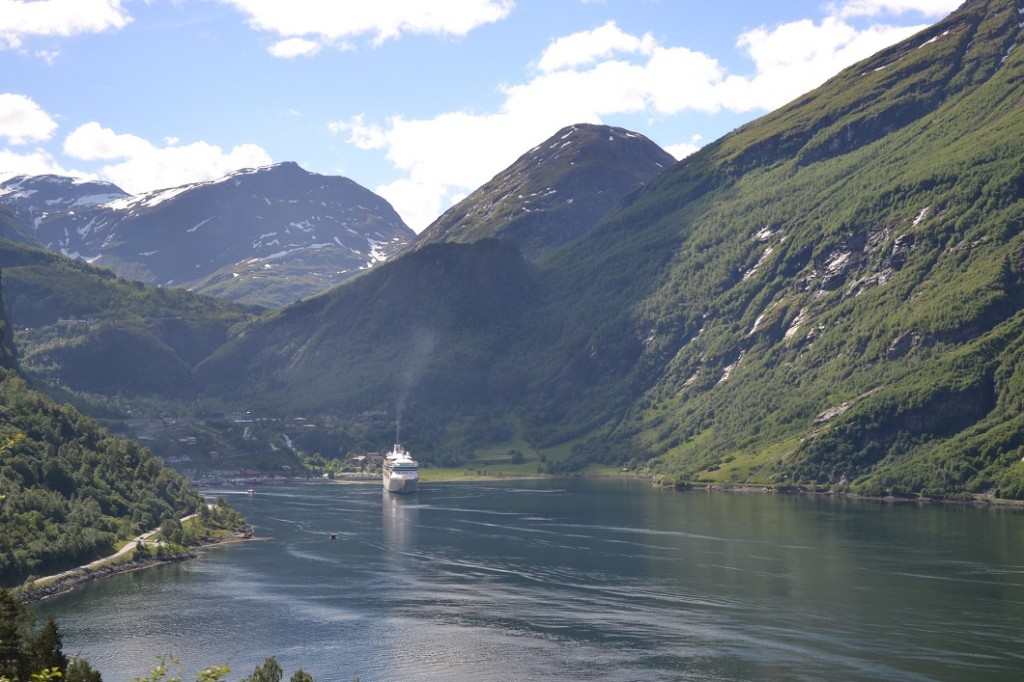 Vi hade några timmar kvar så vi stannade kvar iland och tittade oss omkring.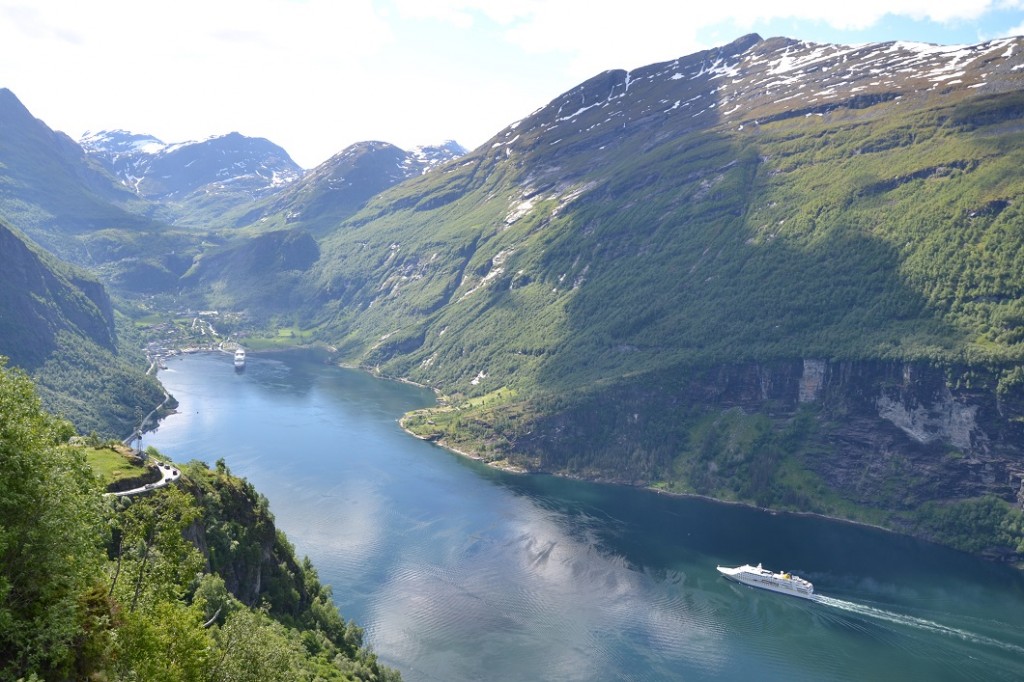 Vi satt en lång stund och kunde inte se oss mätta på de fantastiska vyerna.
Ni får följa med till Dalsnibba i nästa inlägg från Norge. Vi ska upp till 1500 meters höjd, så håll i hatten!
Följ med från början av kryssen!
Köpenhamn  Ålesund1   Bye, Bye Ålesund      Polcirkelceremoni   Nöjen ombord    Honningsvåg   Nordkap   Tromsö