Det allra första stoppet på vår kryssning var på Kreta.'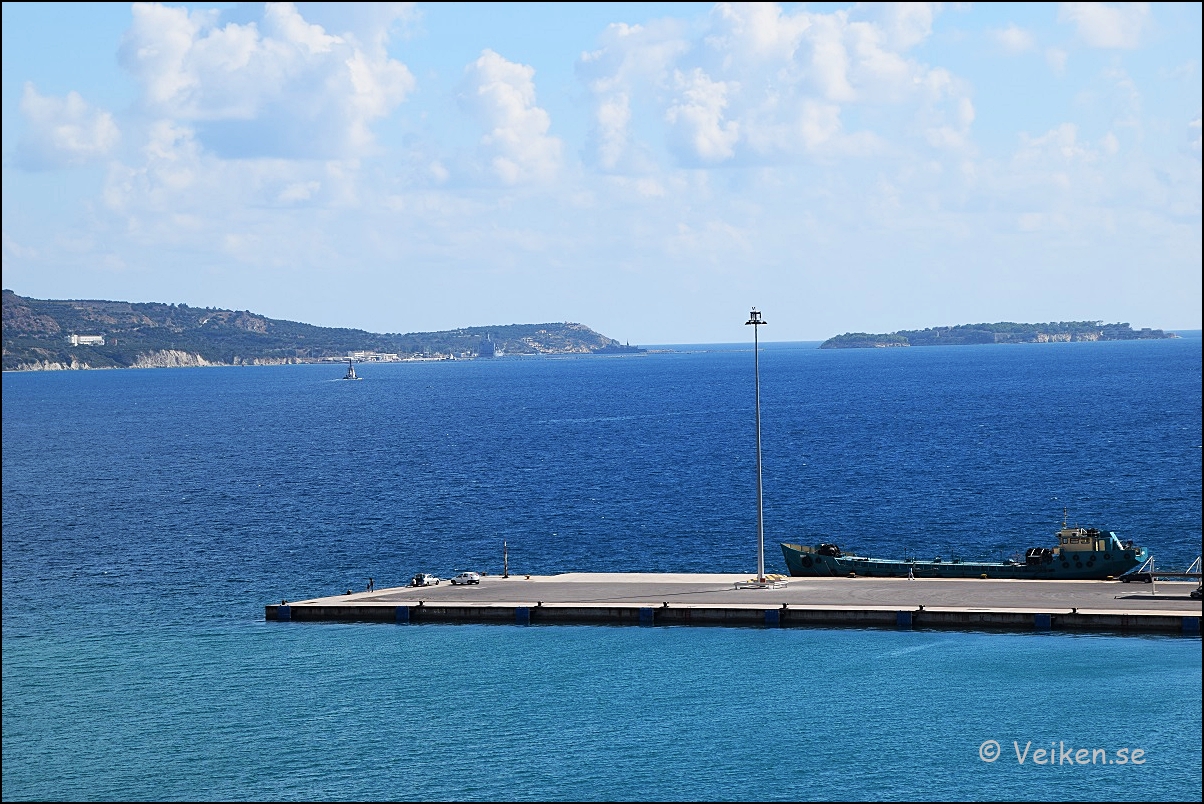 Vi låg på redden i Soudabukten på västra Kreta. Soudabukten anses vara Medelhavets strategiskt säkraste plats, vilken var en fördel under andra världskriget och Grekiska flottan har en stor bas här även idag.
Under kriget ville tyskarna förhindra utbyggnad av bukten och man ville begränsa Royal Navys inflytande i Medelhavet.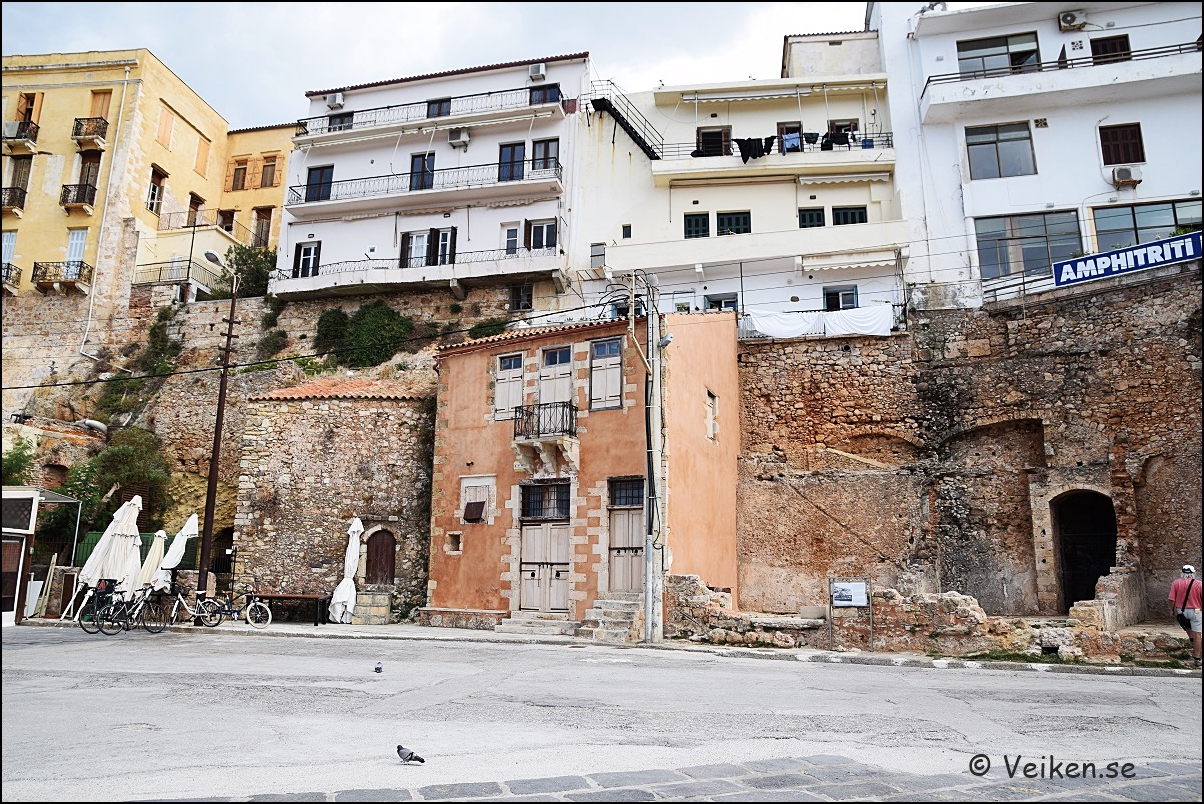 20 maj 1940 föll de första bomberna över västra Kreta, närmare bestämt i Chania. Värst utsatt var gamla stan och till höger på bilden står en ruin kvar som minne över tyskarnas framfart. Innan bombningarna var ruinen ett trevåningshus, inbyggt och integrerat med de bysantinska murarna!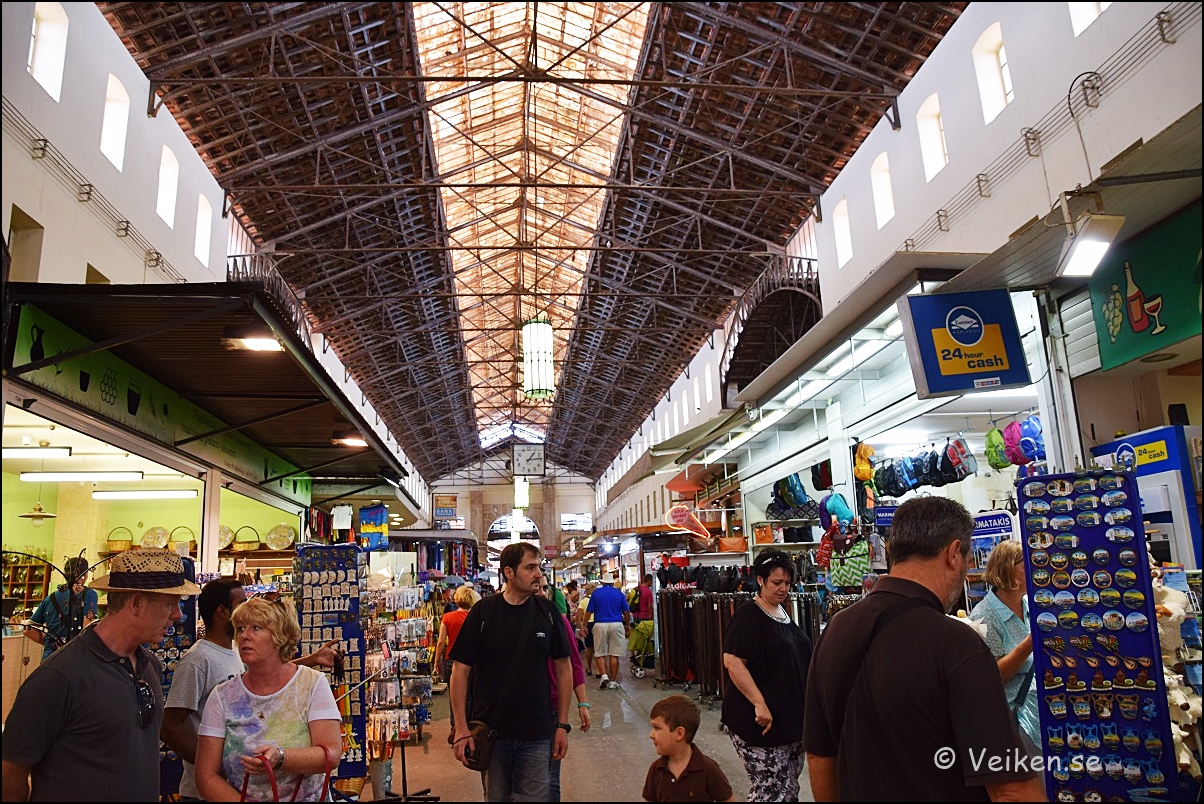 Numera är det en annan sorts invasion som gäller. Greker och en massa turister kommer på högsäsongen.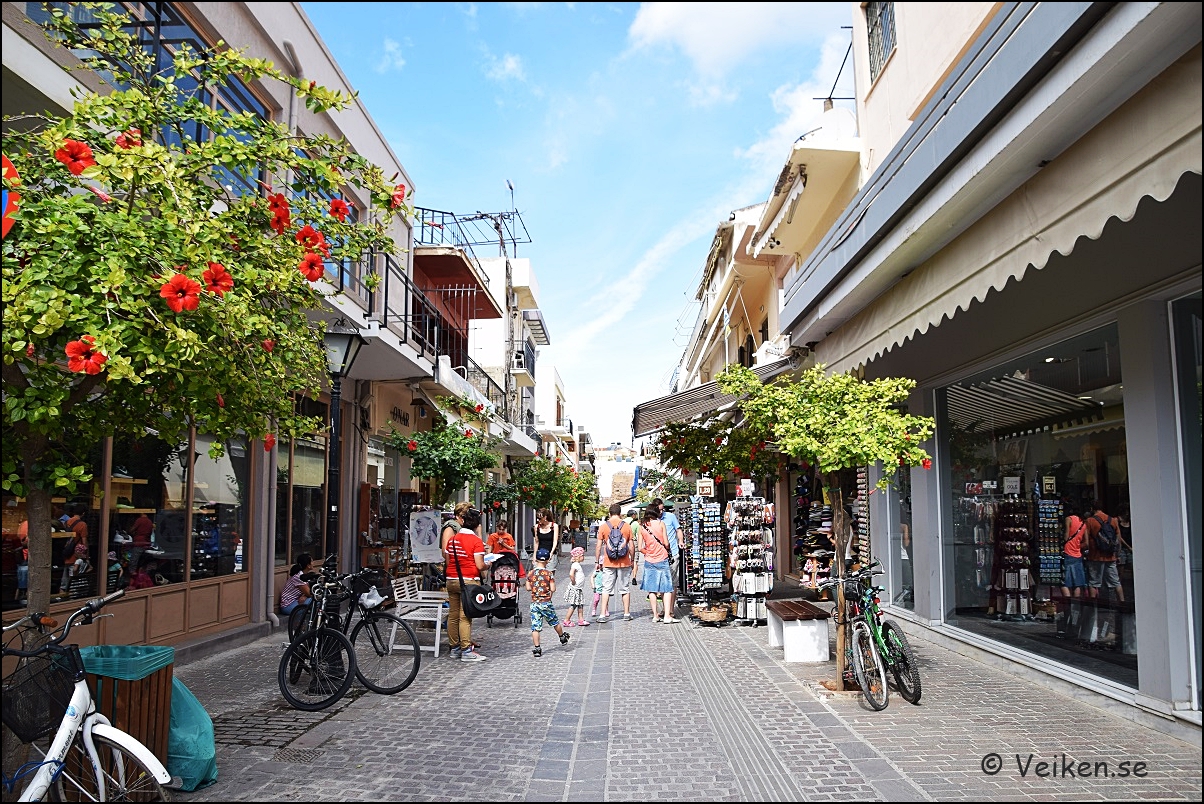 Vi var inte sämre än att vi följde strömmen ner mot Marinan.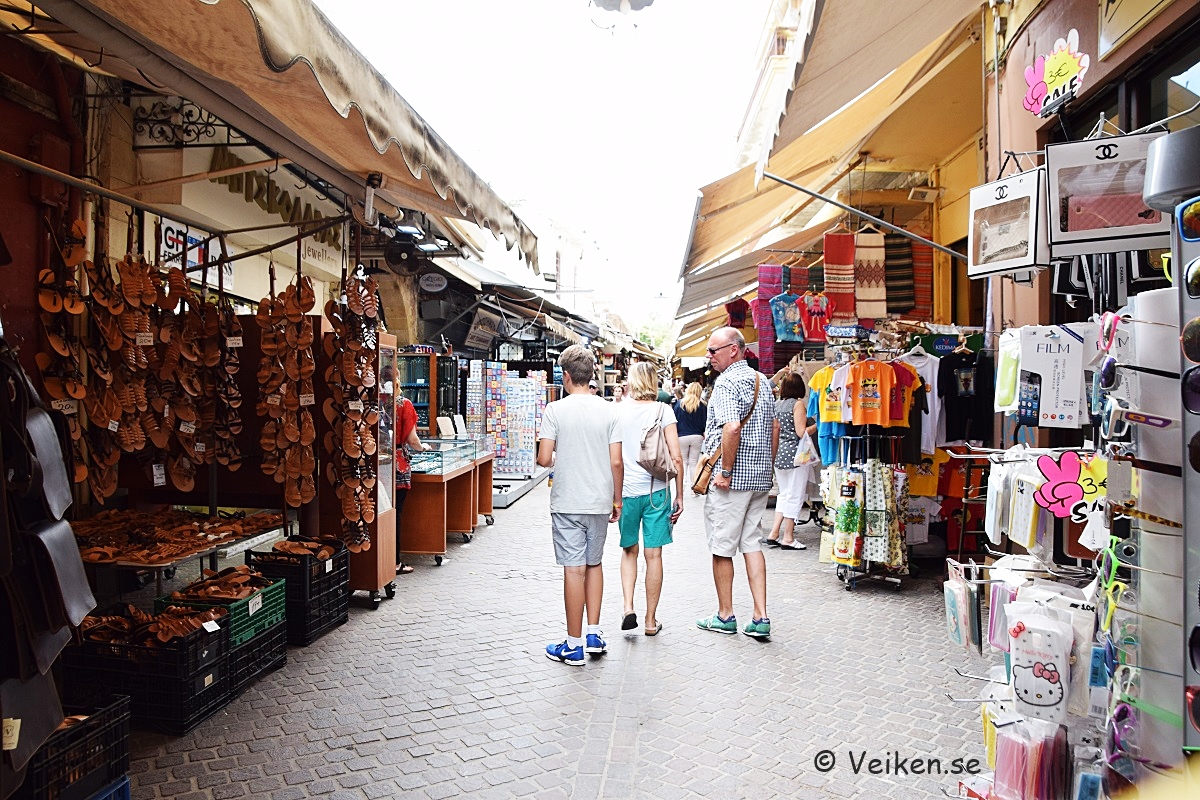 Genom bazarerna, gick vi. Grekerna håller på att försöka hämta hem sin ekonomi med att sälja allt så dyrt som möjligt! Just här var det dubbelt så dyrt som i Sverige! Ingen shopping för oss alltså!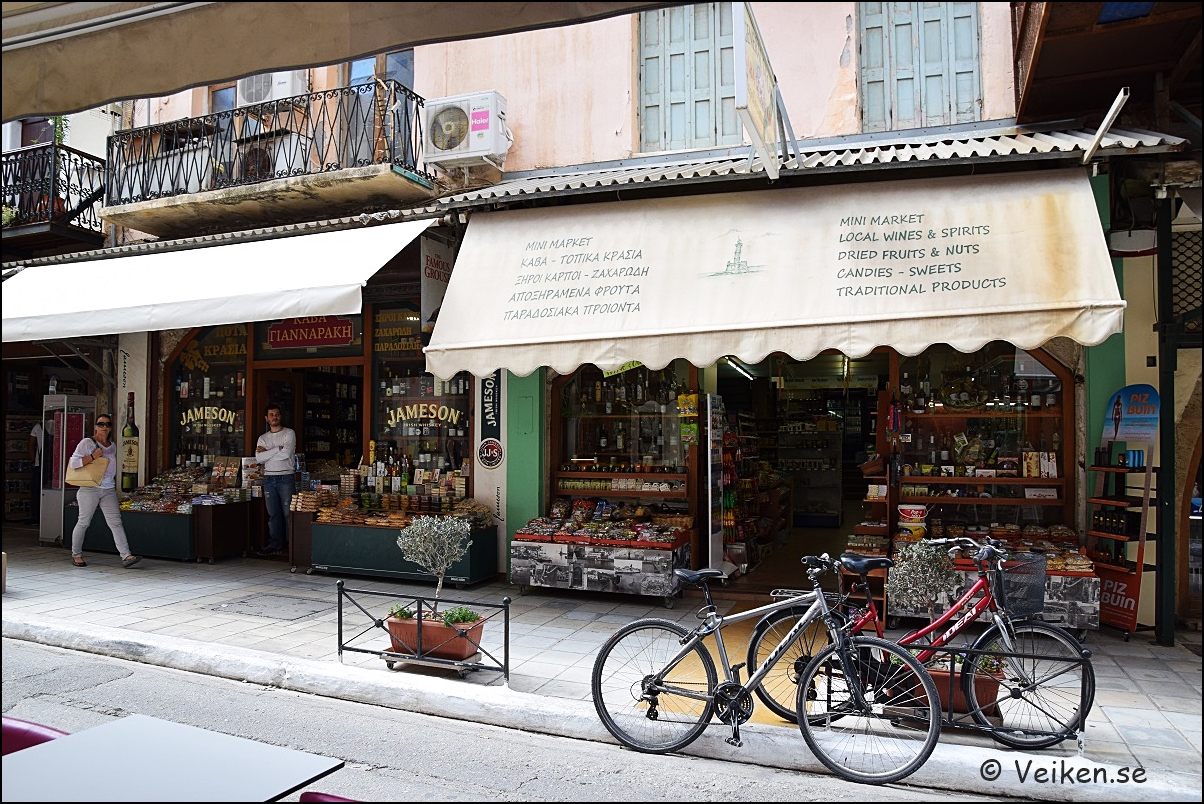 Vi följde en karta och vi tyckte att den här gatan skulle vara bra att följa ner till Chania gamla stad vid vattnet.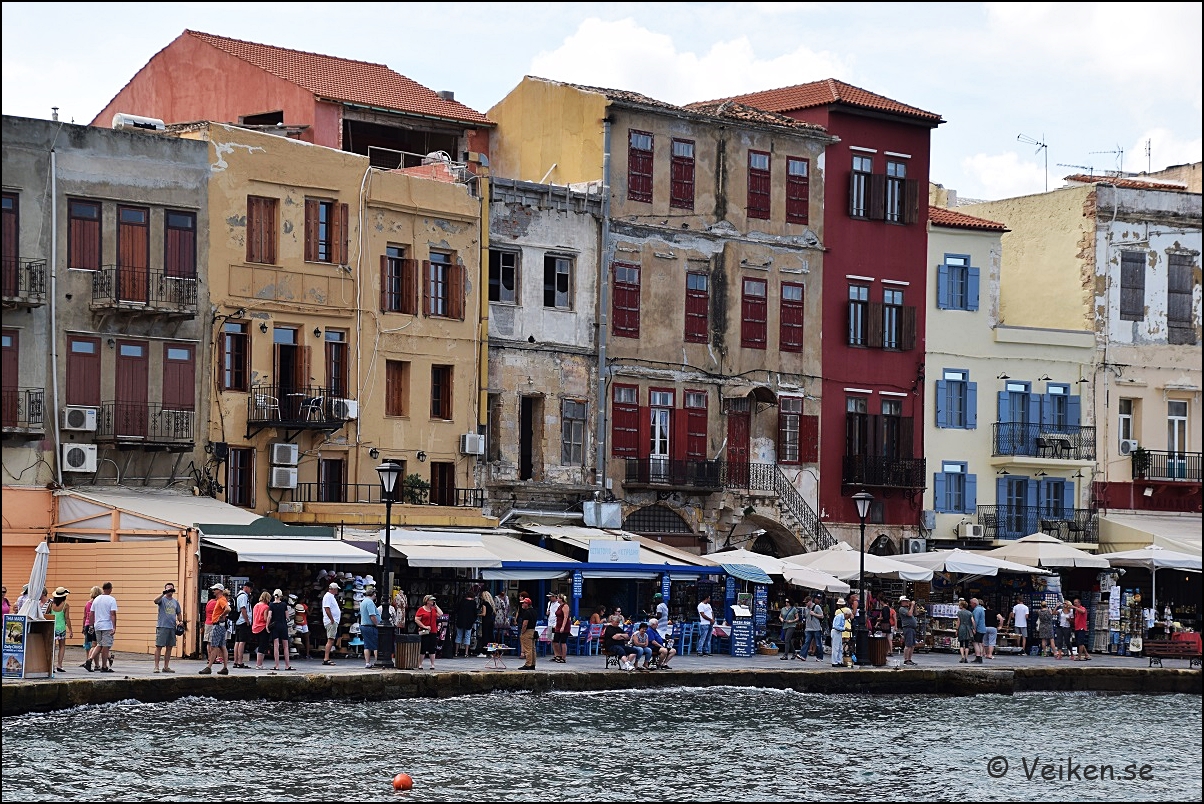 Vilken tur. Kartläsaren förde oss rätt och vi såg oss omkring innan det slank ner en öl eller två.
Murarna och det venezianska tornet som byggdes på 1600-talet  skulle skydda mot inkräktare.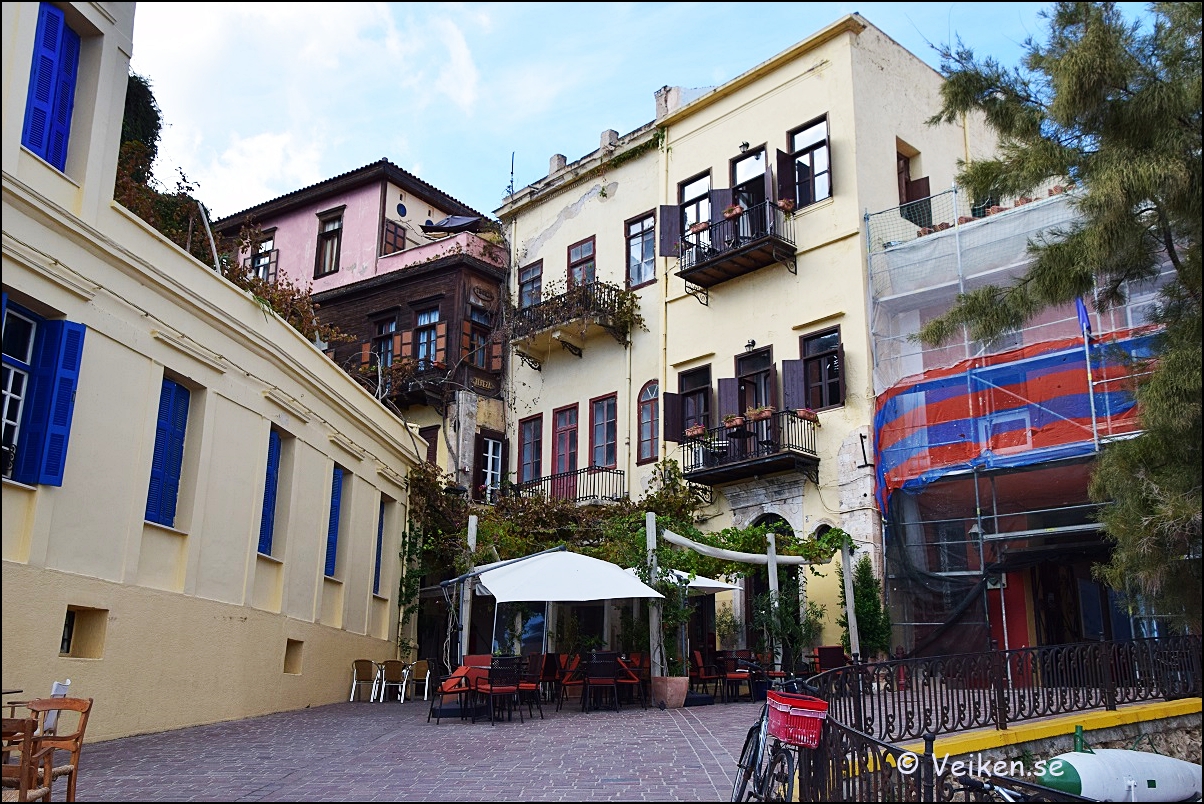 Överallt i gränderna fanns små restauranger och det vattnades i munnen, men det var ännu inte lunchdags.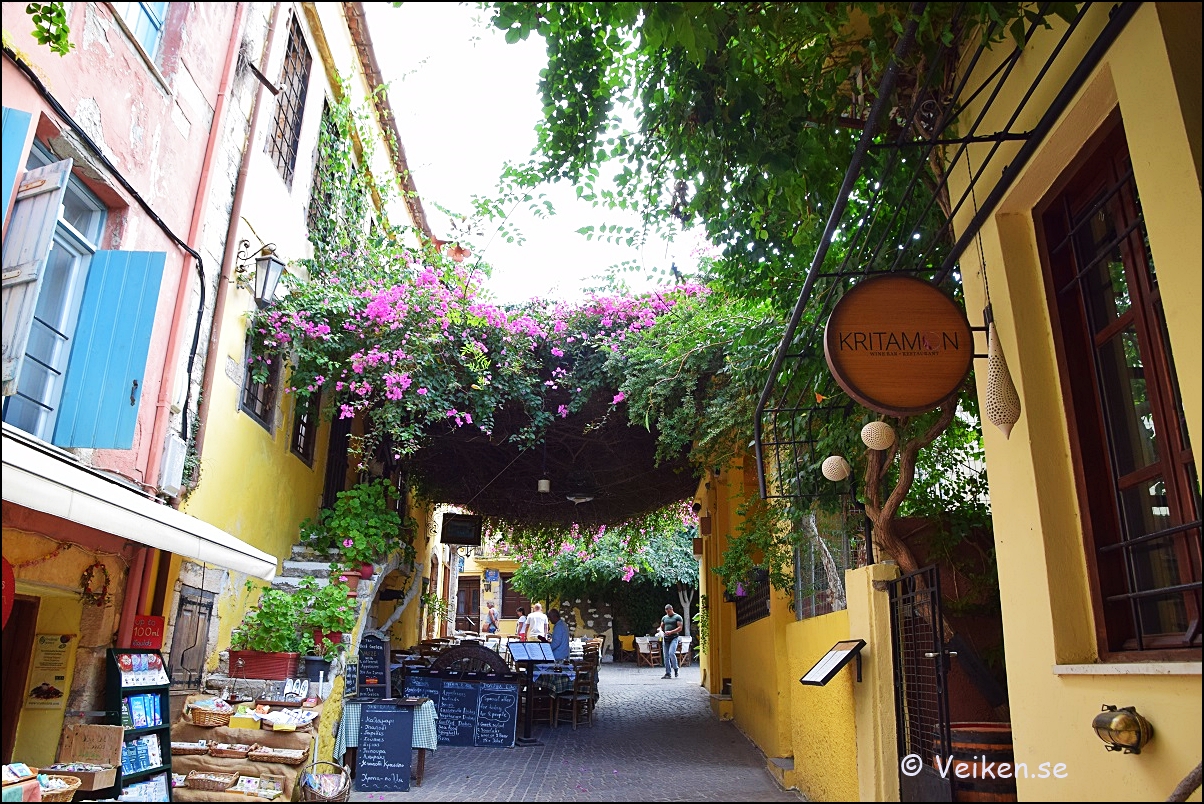 Rhapsody of the Seas som vår båt hette väntar snart på att vi skulle komma ombord igen. Det gällde att inte dra benen efter sig, för båtar väntar inte.
Tänk om vi blev akterseglade – hemska tanke!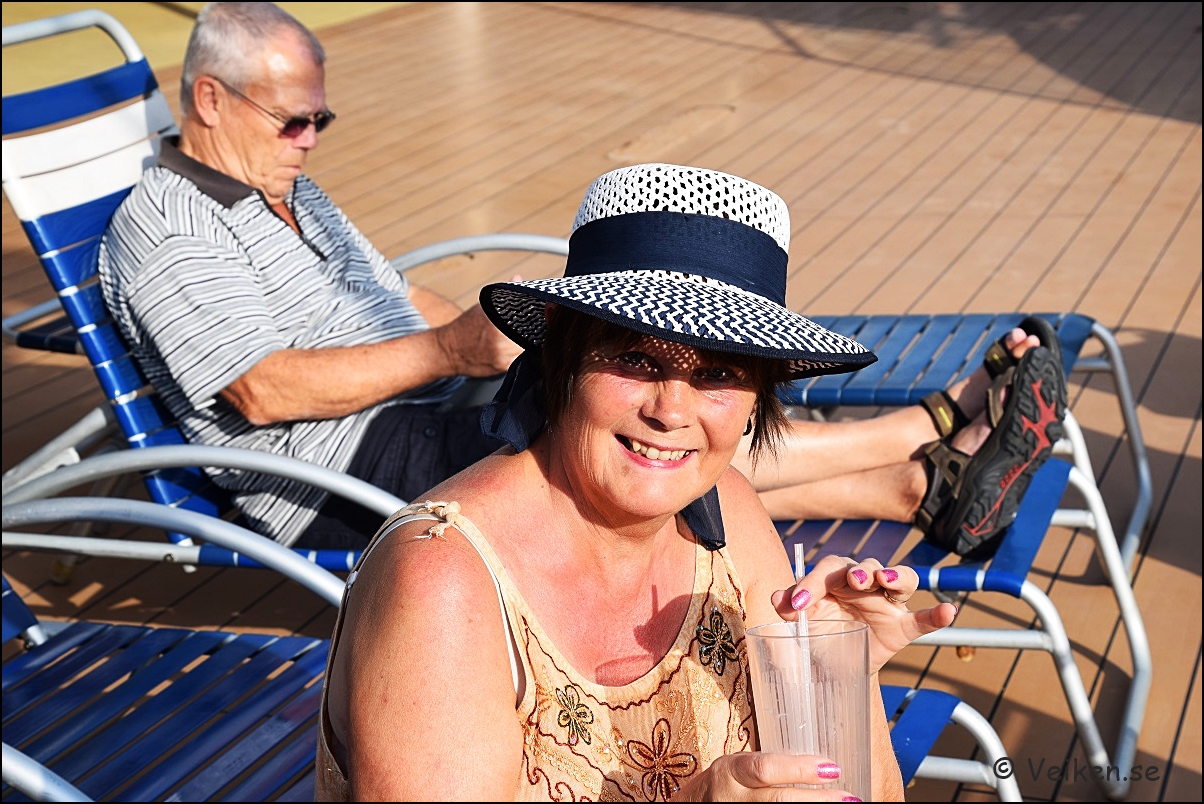 Vi hann! En liten drink innan vi kastar loss. Dessutom var det Kaptens välkomstparty lite senare på kvällen.