Jag har drömt i hela mitt liv att jag en dag skulle sitta i Edinburgh Castle, högt över stan och vara med om det Tattoo som spelas där varje år.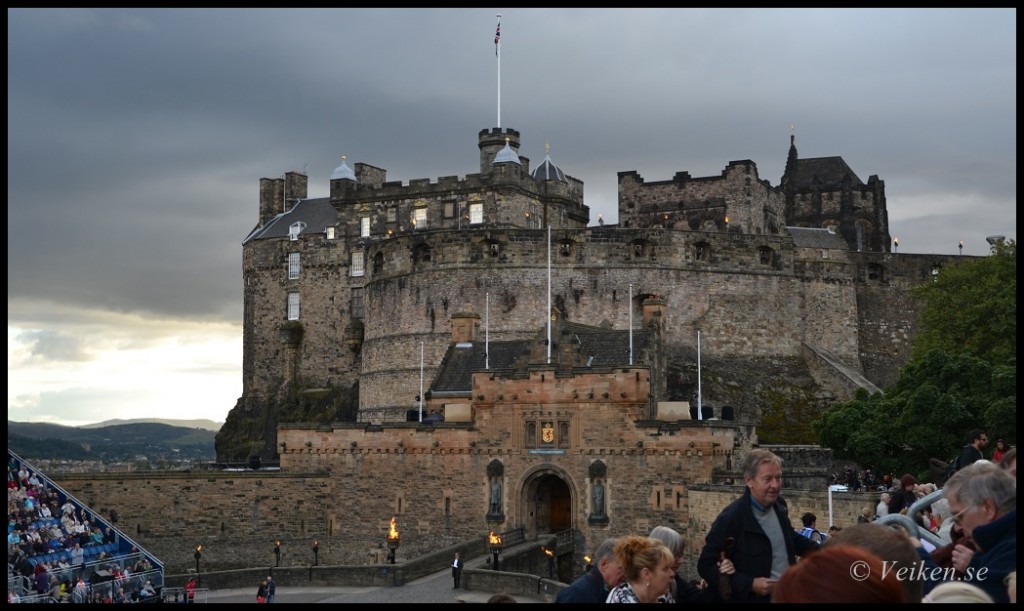 Till sist satt jag där. Slottet eller borgen har sin äldsta del från 1100-talet och Skottlands kronjuveler finns där. Precis som Sconestone enligt Wikipedia:
Enligt traditionen skulle den vara den sten som patriarken Jakob haft som huvudkudde, som beskrivs i Första Mosebok. Den ska ursprungligen ha använts som kröningssten  hos de tidiga dalriadaskottarna då de var bosatta i Irland, och ska enligt legenden ha förts till Skottland av Fergus Mòr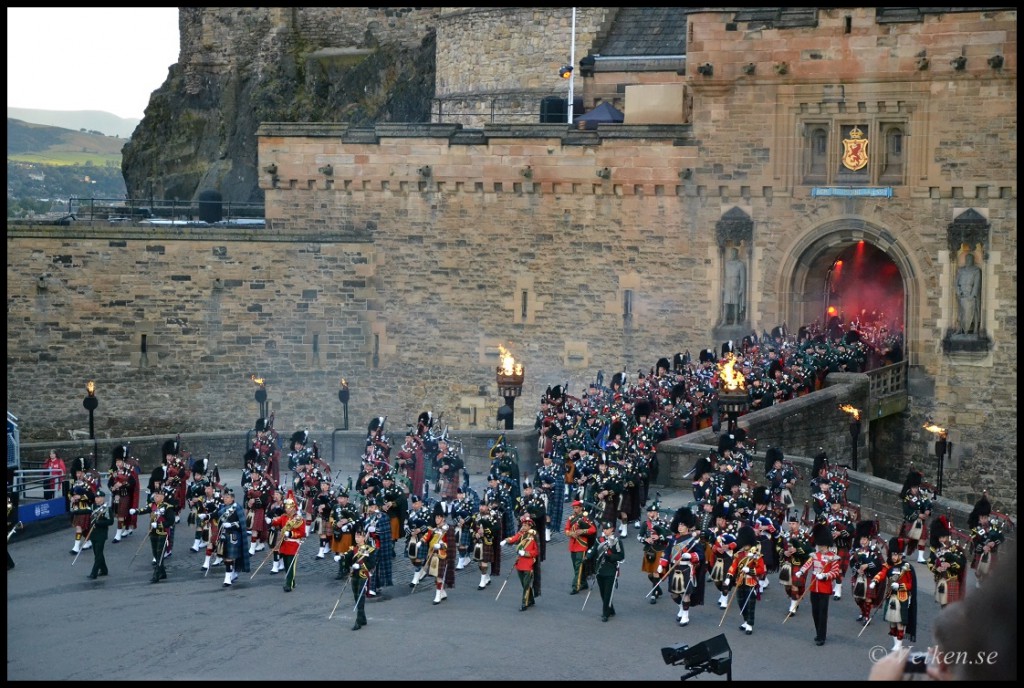 Helt plötsligt drar det igång och aldrig har tonerna till The Brave låtit så vackert! Klicka på bilden
Det var mycket dans och musik. Grupper från hela världen var inbjudna.
Det var inte en sekunds paus under hela föreställningen. När den ena gruppen gick ut, så kom den andra in från ett annat håll!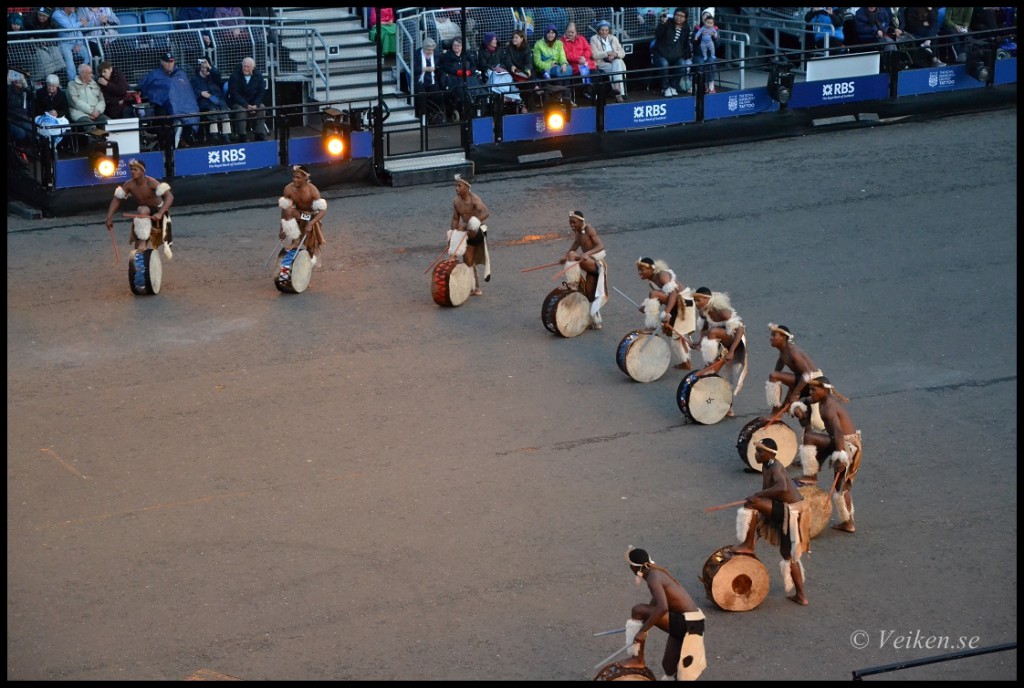 Afrikanska rytmer. Jag älskar trummornas dån!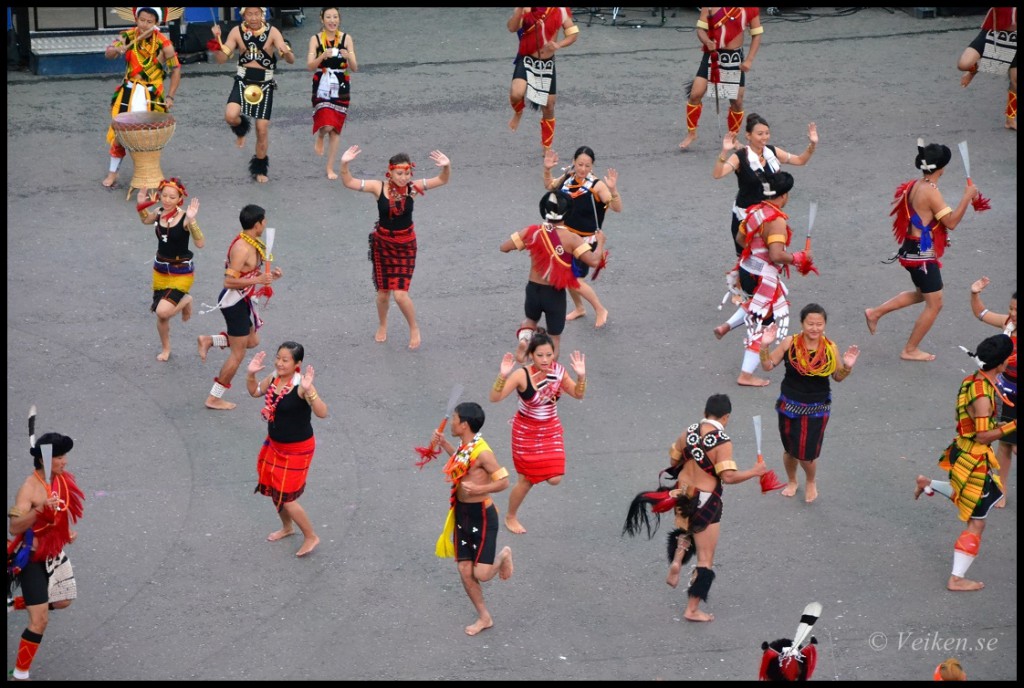 Snabbt hoppar vi från Afrika till Oceaninen.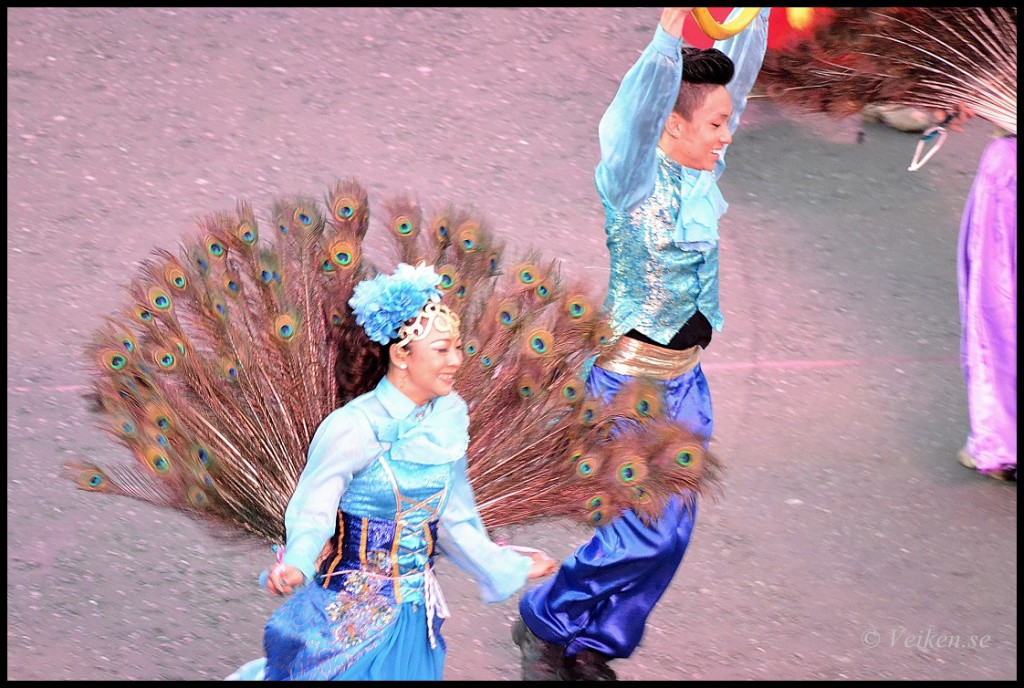 En stor trupp från Singapore fanns också med.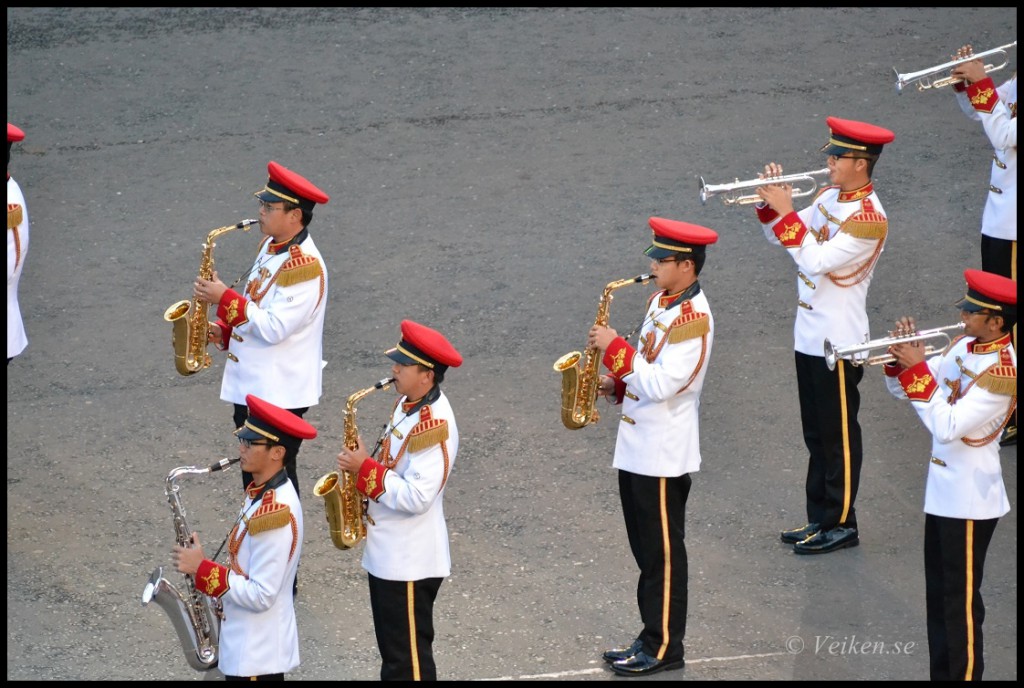 Dom här är också från Singapore. Dom kunde dansa också!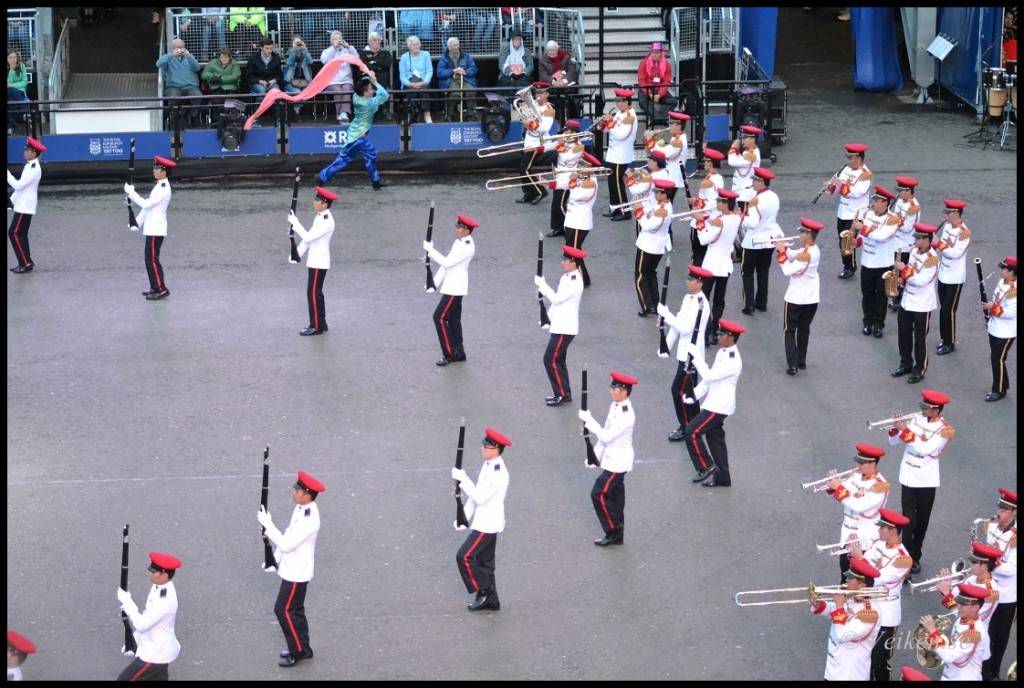 Dansen kan man ana här!
Där är dom ju, våra skotska vänner! Säckpipor, trummor – ja hela köret!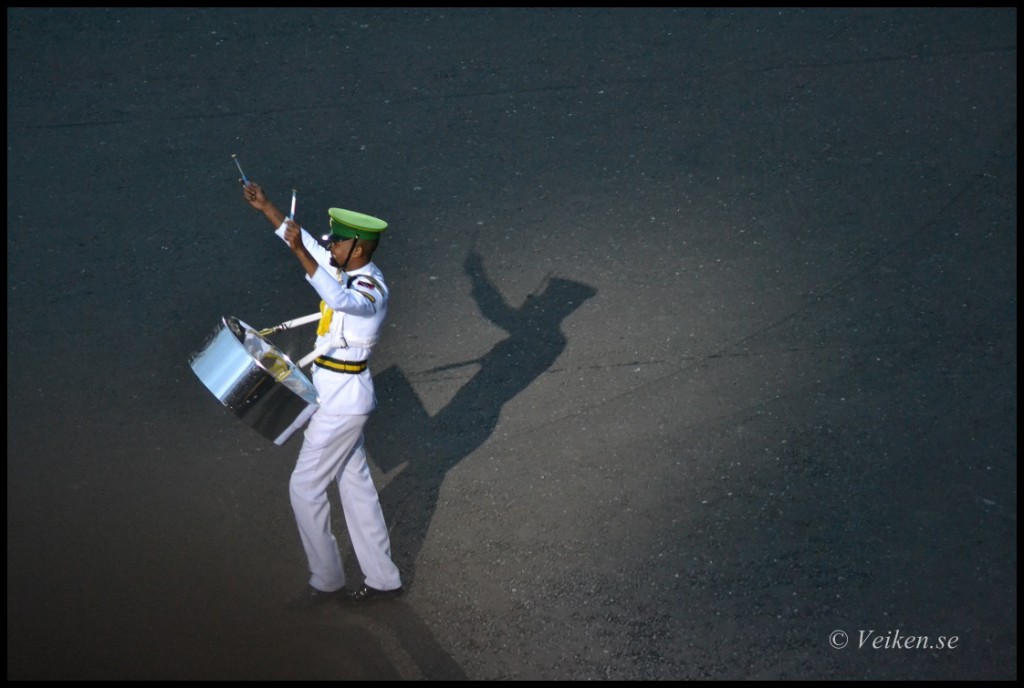 Det blir tyst och arenan släcks ner. In kommer en ensam man som spelar "Island in the sun" på ett oljefat! Strax hör man svar från många oljefat inifrån Slottet och någon minut senare så kommer…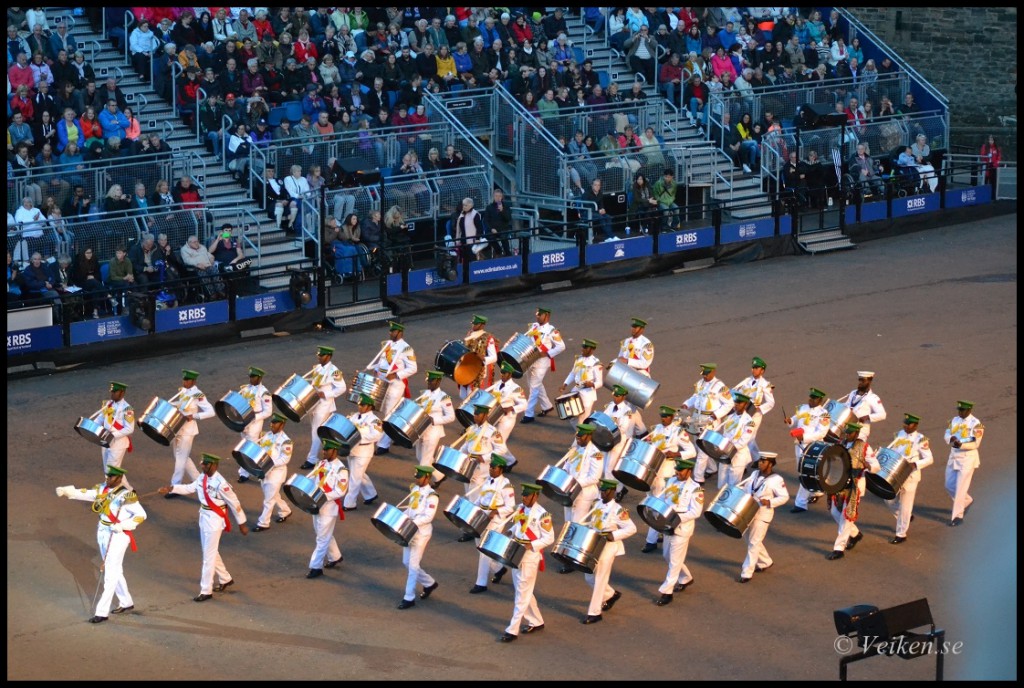 …. oljefatsbandet ut! Västindiska toner ljuder mot den skotska natthimlen.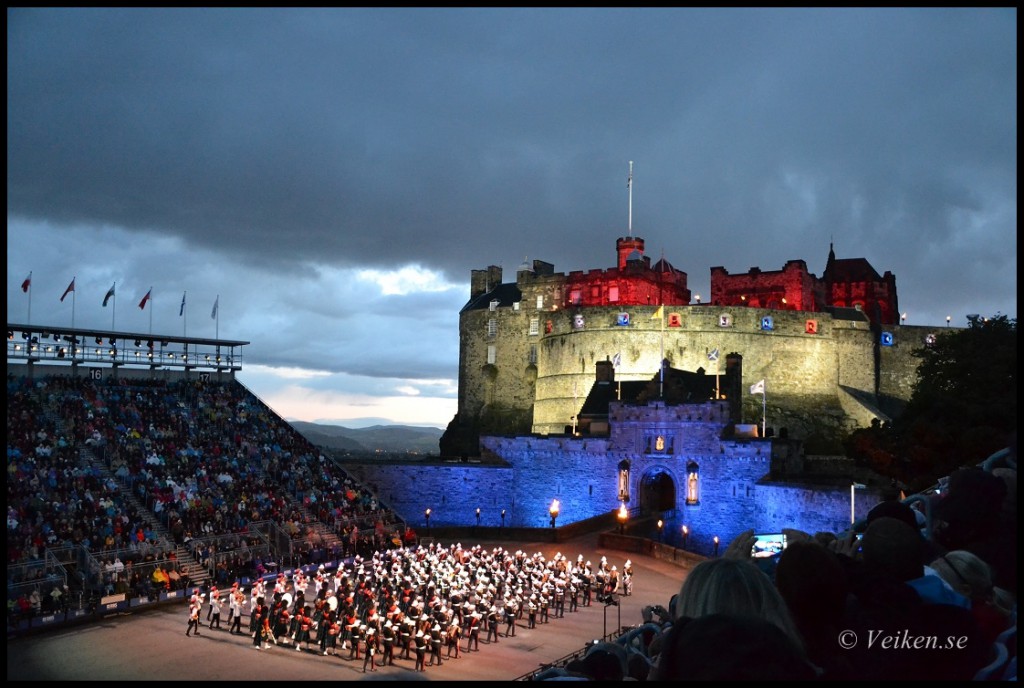 Ljuset växlade hela tiden på slottet och det var en fin kuliss till det som hände på borggården.
Jag har nästan 100 bilder från den där kvällen, så det kommer nog ett bildspel därifrån så småningom!
Fler inlägg från min Skottlandsserie hittar du HÄR