Massor av ungdomar och vuxna har rest till Göteborg från hela världen och det är fest på stan. Tyvärr är det några som inte har förstått hur man ska hantera detta. Jag talar om tjuvar, som gör inbrott på förläggningar när lagen är på annat håll. Hittills har det varit två lag som råkat illa ut och jag hoppas att det räcker med det.
37000 deltagare med föräldrar och andra kommer hit och njuter av att se sina lag spela och av Göteborg.
Världens största ungdomsturnering i fotboll är inte fy skam att ha inpå knuten!
Nytt för i år är att man kan köpa en matkupong för 60:- och sedan kan man välja mat från olika länder.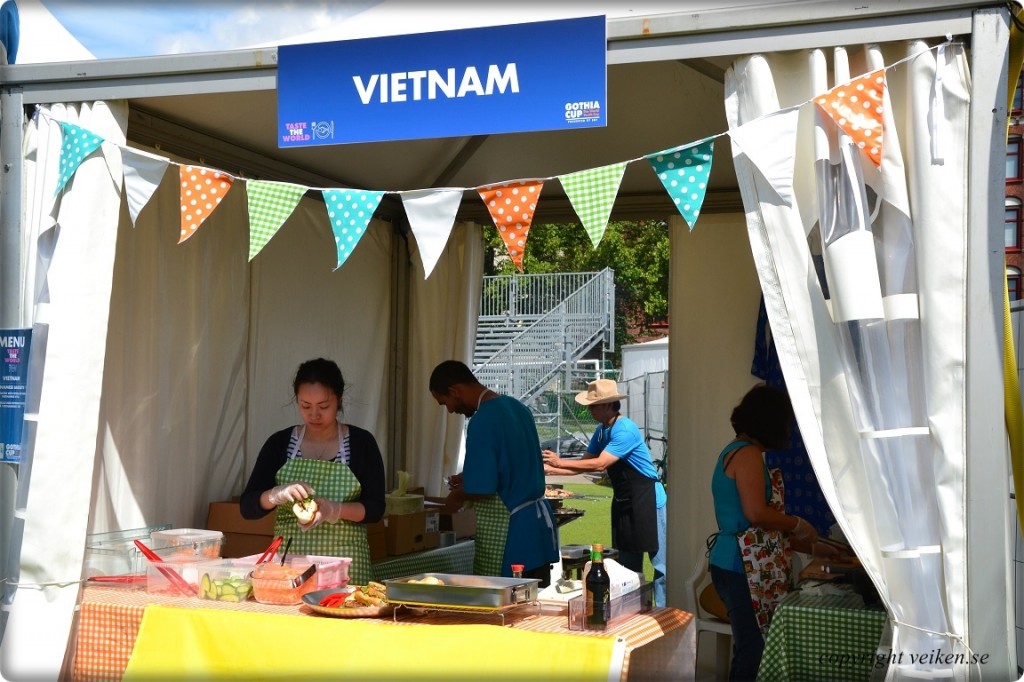 Kanske något gott från Vietnam. Det finns många länder som frestar med sin mat.
Fina läktaren med stolar för ledare är nästan helt tom.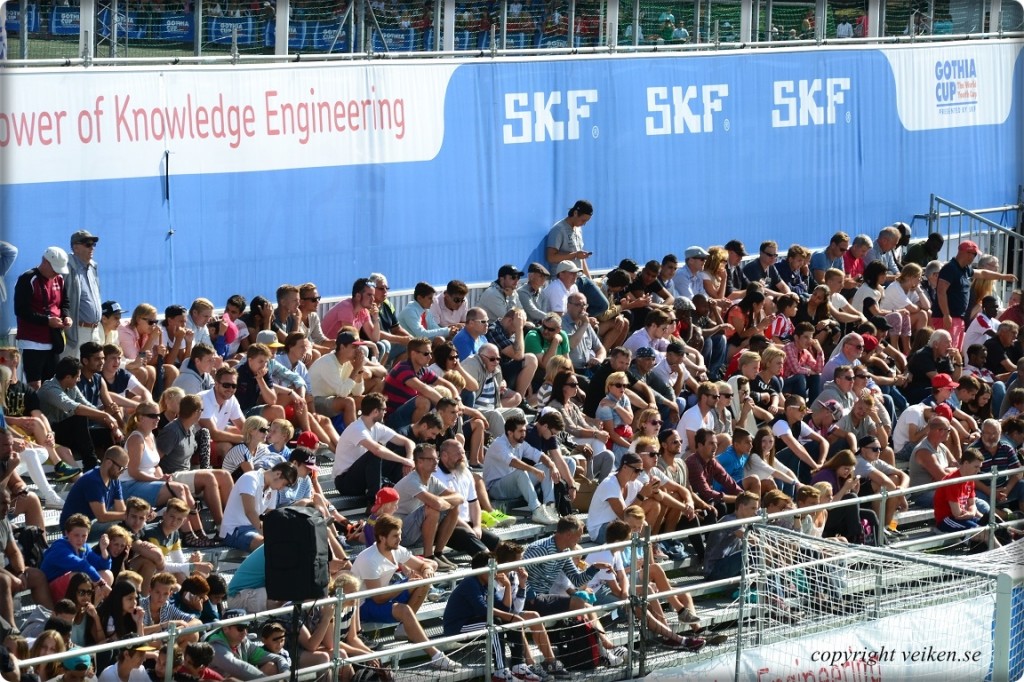 Där vi vanliga dödliga sitter är det gratis och trångt.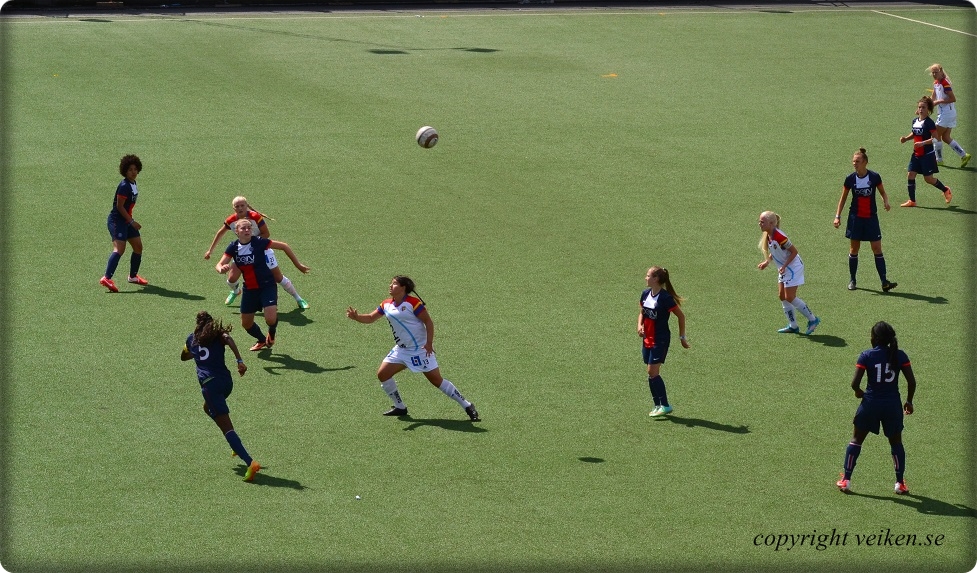 Duktiga 17 års tjejer från Hovås Billdal fick se sig besegrade av franska tjejer från  Paris Saint Germain.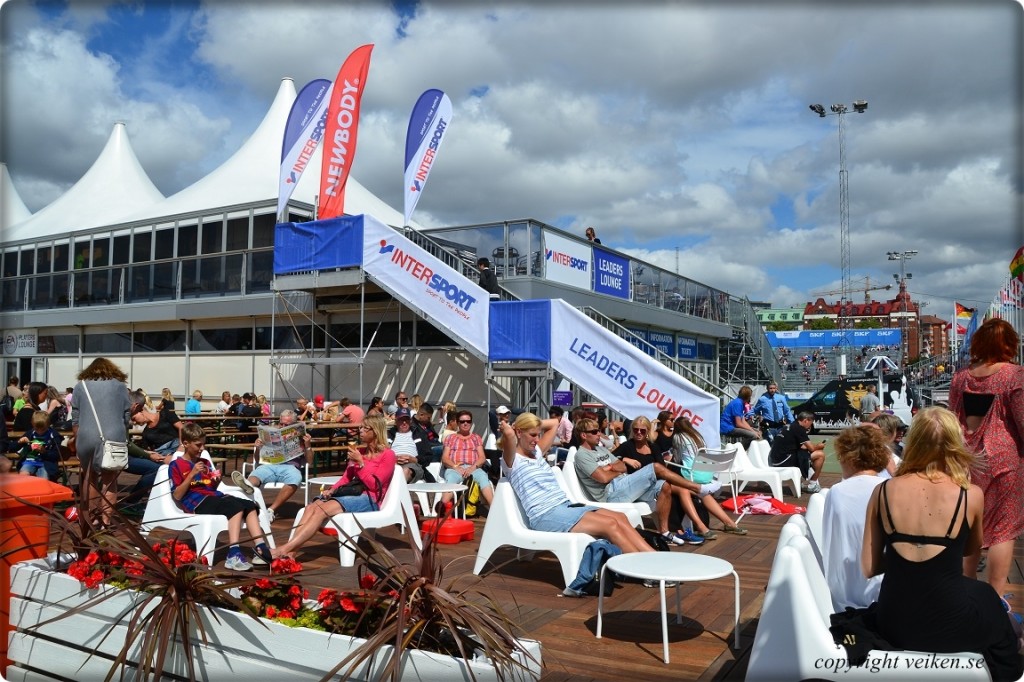 Vissa tar en paus och har det gott i solen med något gott att äta eller dricka.
Förväntansfulla fans till Right to Dream från Ghana och Blåvitt från Göteborg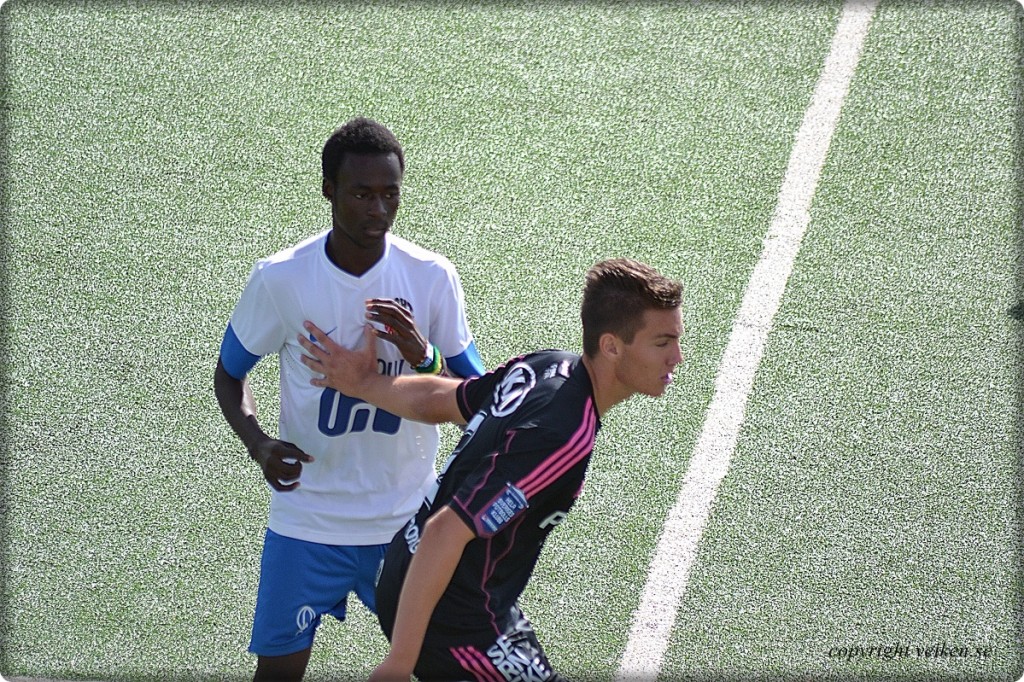 Blåvitt, IFK Göteborg är mörkklädda och Ghanas spelare i blåvit dress. Det hjälper inte att hålla undan ghanaspelaren.
Så här glad blir man när man har gjort mål. Till slut vann Right to Dream helt rättvist med 3-0. Spelar man på en oavgjord match lever man farligt. Det vittnar 3 mål i baken om.
Fansen på läktarna blev också jätteglada.
Det är så härligt att vara på stan och se alla glada människor från hela världen!