Jag är inte mycket för gamla bilar, men jag kan inte bli annat än imponerad när jag ser hur väl ägarna sköter sina ögonstenar.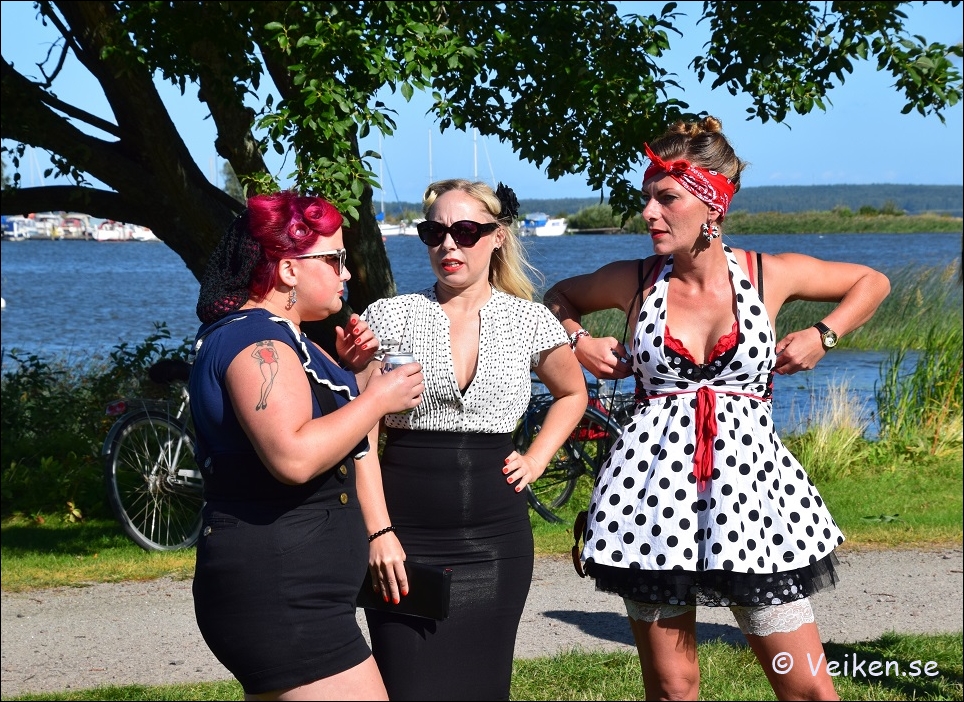 Men vad är nu det här? Inga som helst hotrods. Tidsenlig klädsel!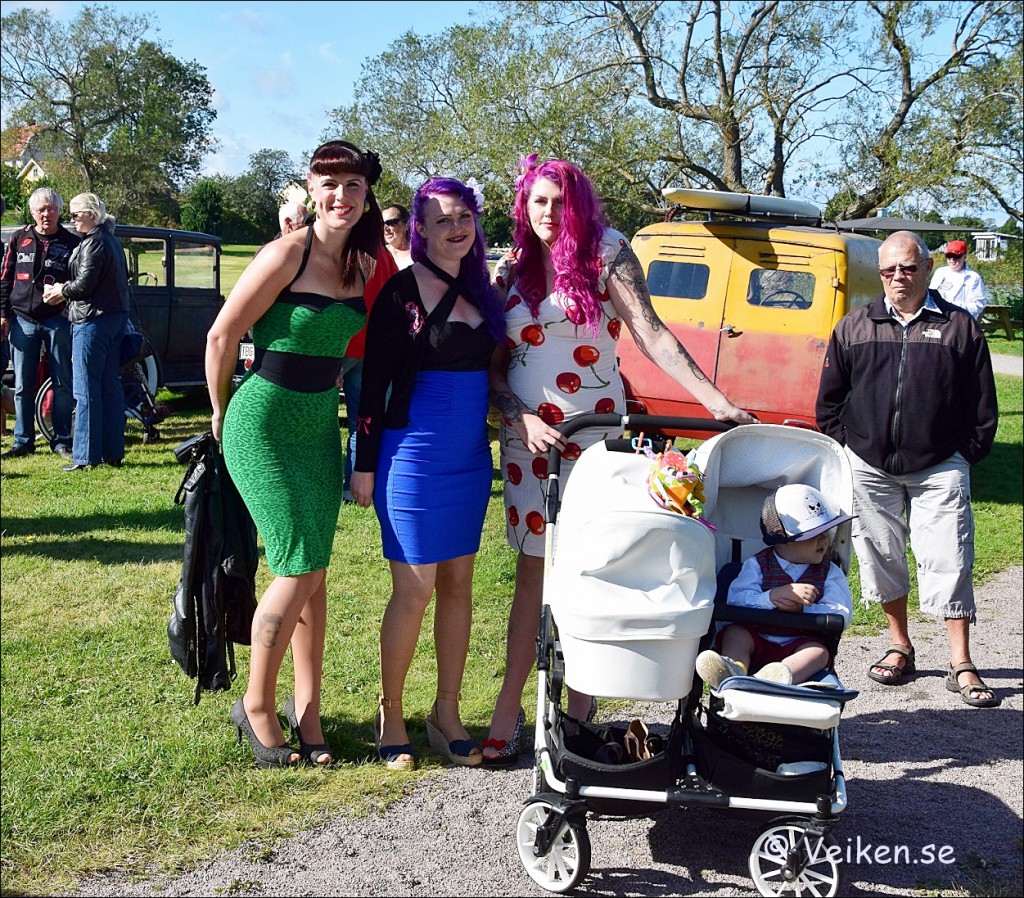 Fler pinuppor! Dom var här av en anledning och det var att göra reklam för och samla in pengar till Willefonden.
"Willefonden är en svensk insamlingsstiftelse som inrättats för att hjälpa barn med okända, ofta dödliga, hjärnsjukdomar. Cirka 500 barn i Sverige har idag okända hjärnsjukdomar, barnen har ingen diagnos. Man räknar med att 30 barn varje år insjuknar ungefär lika många barn (cirka 30) dör varje år. En okänd hjärnsjukdom innebär att läkarna inte vet vad som drabbat barnet, det enda man vet är att det är en sjukdom som bryter ner hjärnan. Okända hjärnsjukdomar delas in i två grupper stationär och fortskridande." Wikipedia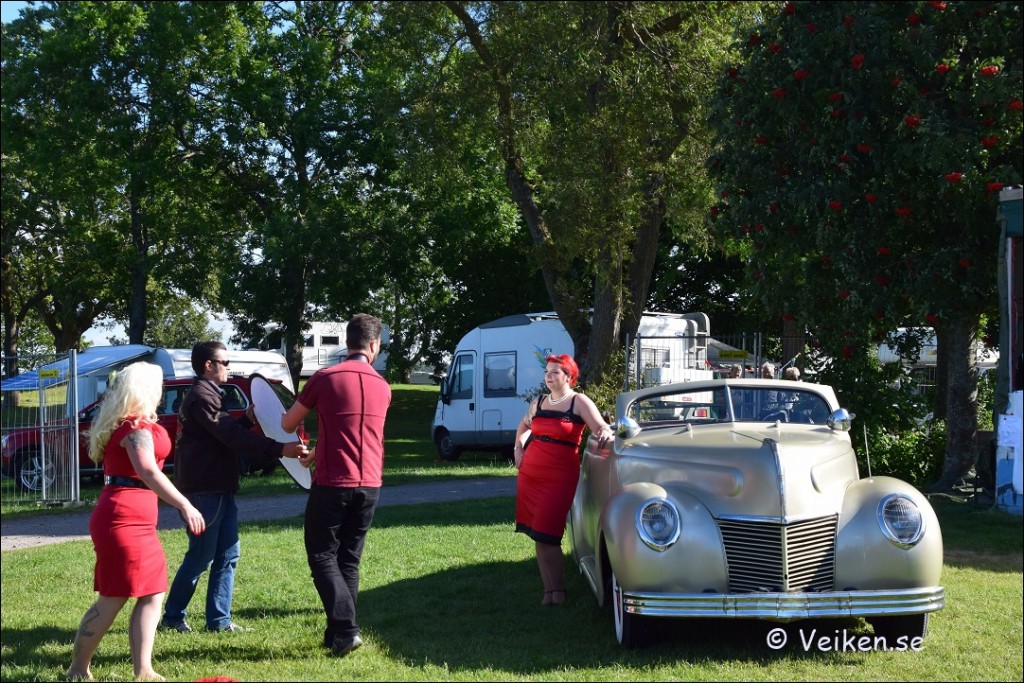 Full fart med fotografering av bilar och pinuppor!
Jag är inte tillräckligt kunnig om bilmärken, så ni får titta och njuta.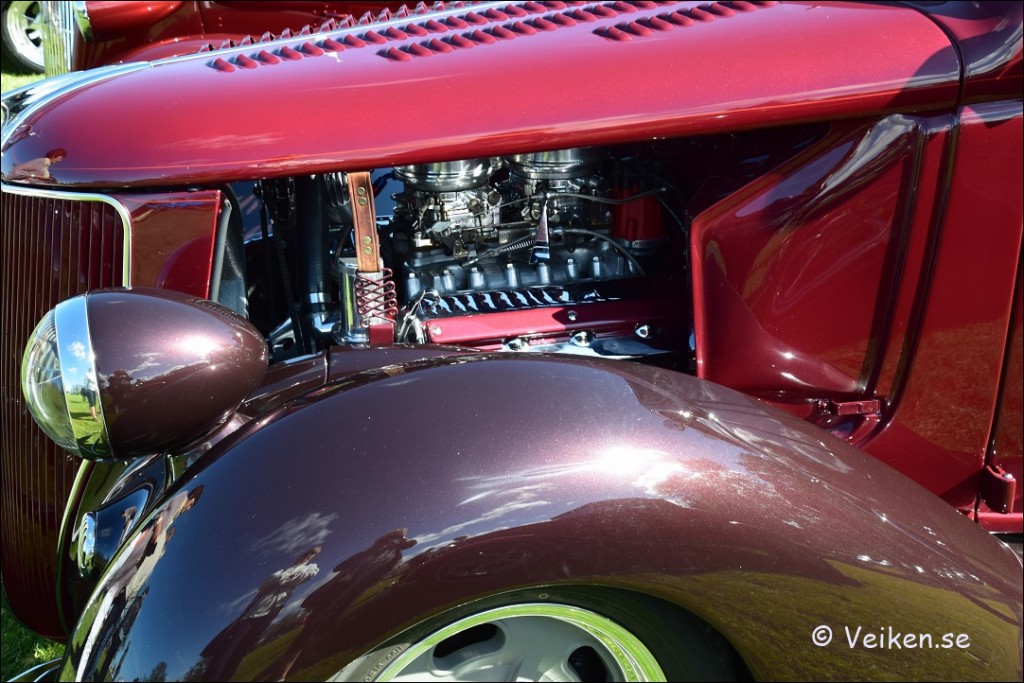 Tänk om motorn i vår bil var så här ren och glänsande!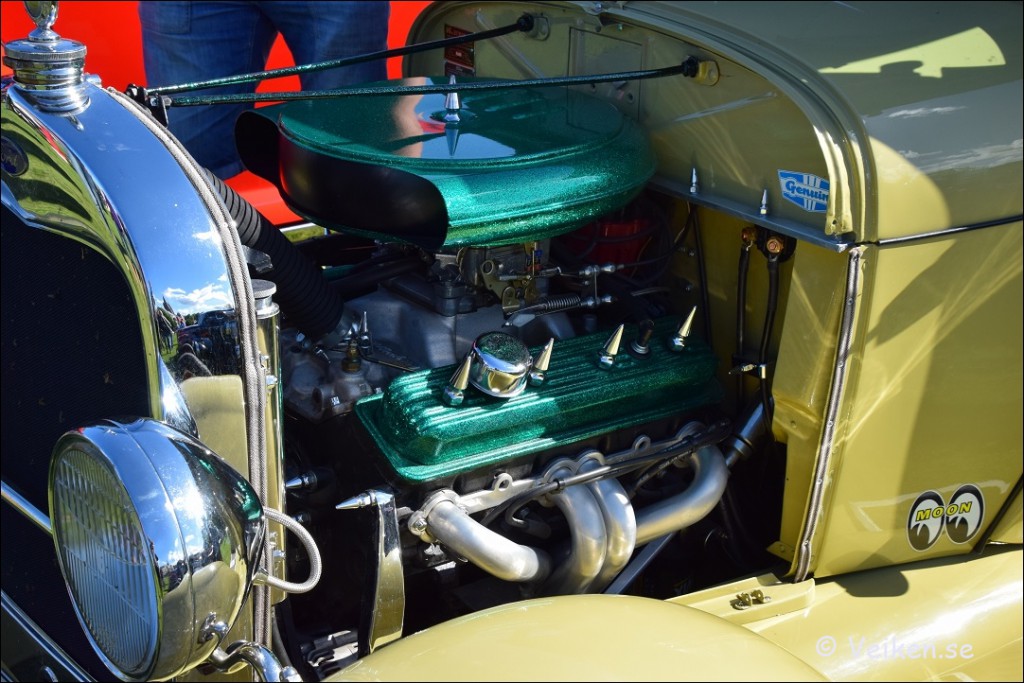 Jag kan inte tänka mig att det är originaldelar, men läckert är det!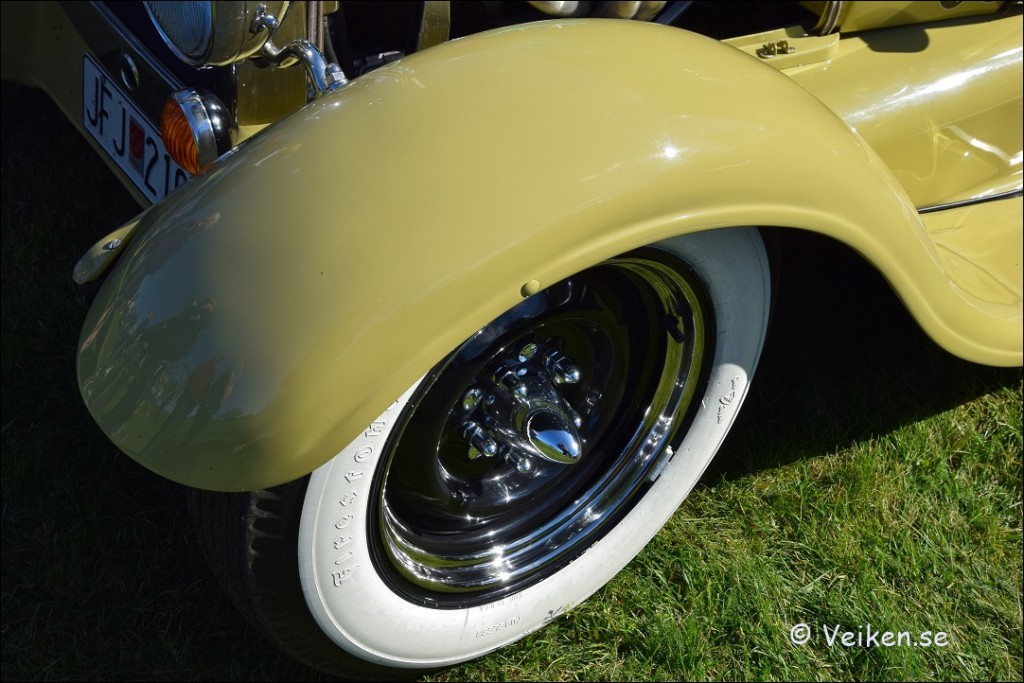 Mera detaljer. Kör man ute när det är dåligt väder tro! Bilen blir ju smutsig i ett huj!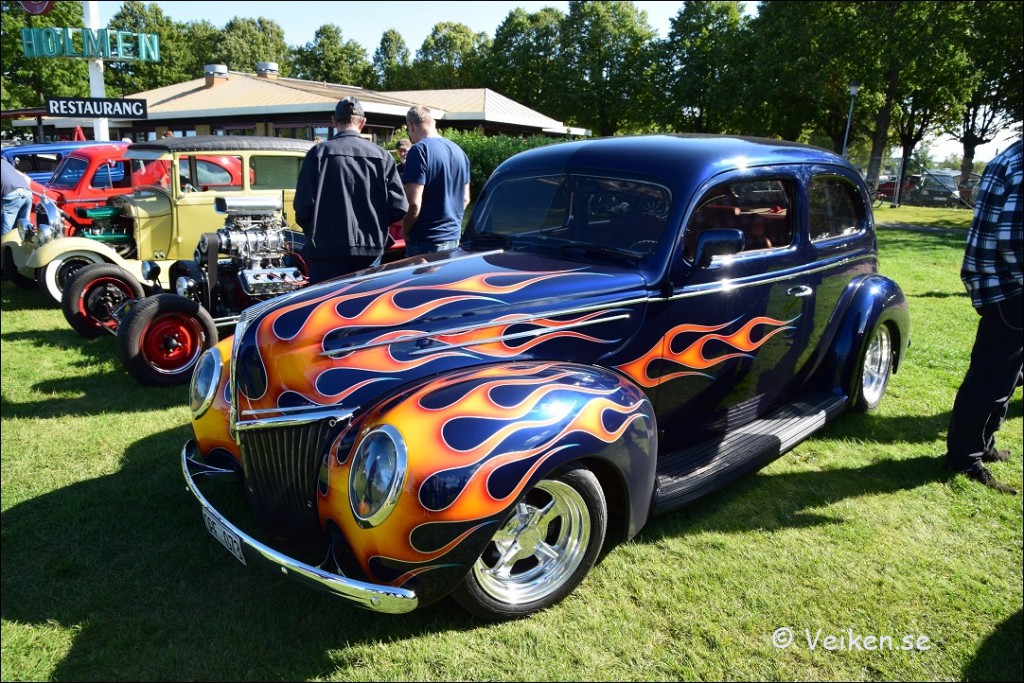 En eldfängd sak!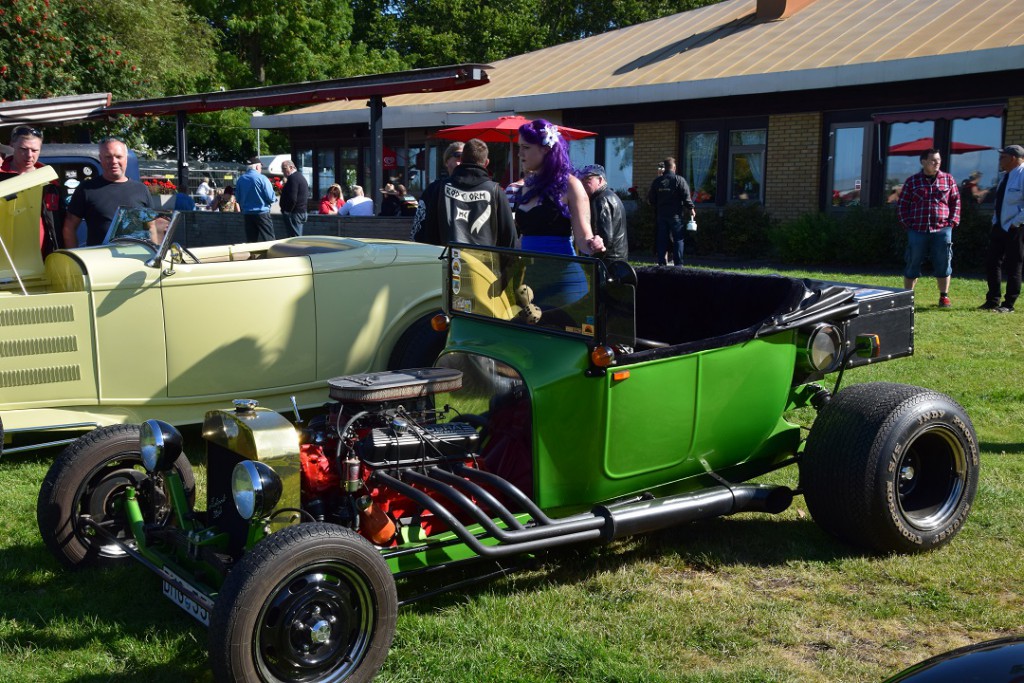 Årsmodell?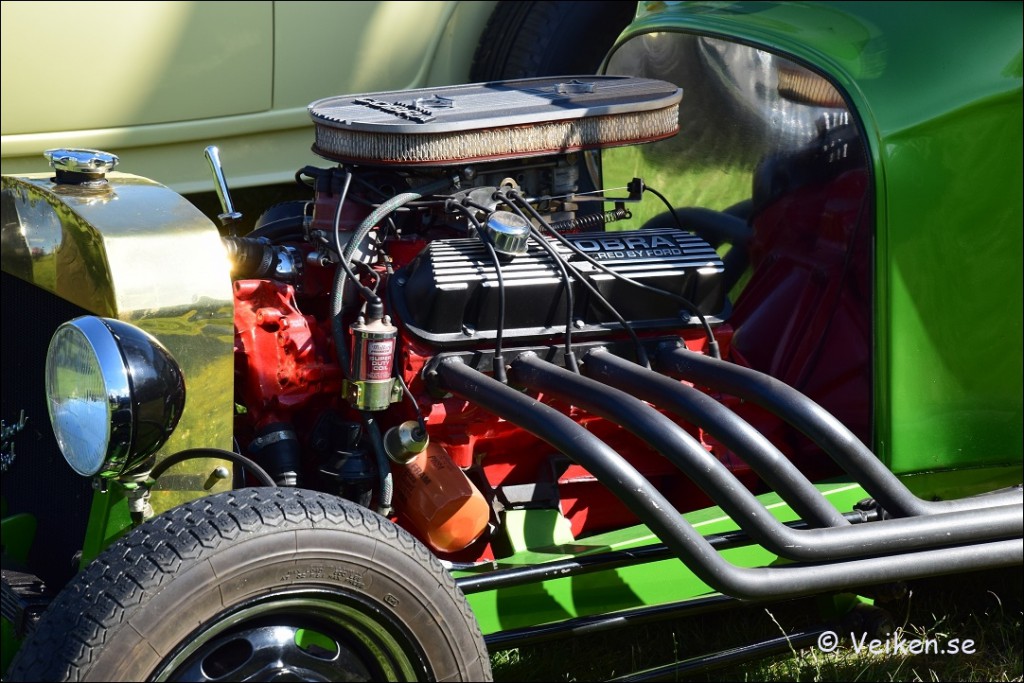 Jag undrar hur många timmars arbete som ägaren har lagt ner på den här bilen. Fler än tre skulle jag tro!
Vi lyssnade till härlig musik när vi gick mellan bilarna. Anna and the Moonshiners har blivit nya favoriter!
Lyssna, dom är bra!
Länkar: