Efter den första natten ombord på Rhapsody of the Seas  och efter en god frukost gick vi ut på däck.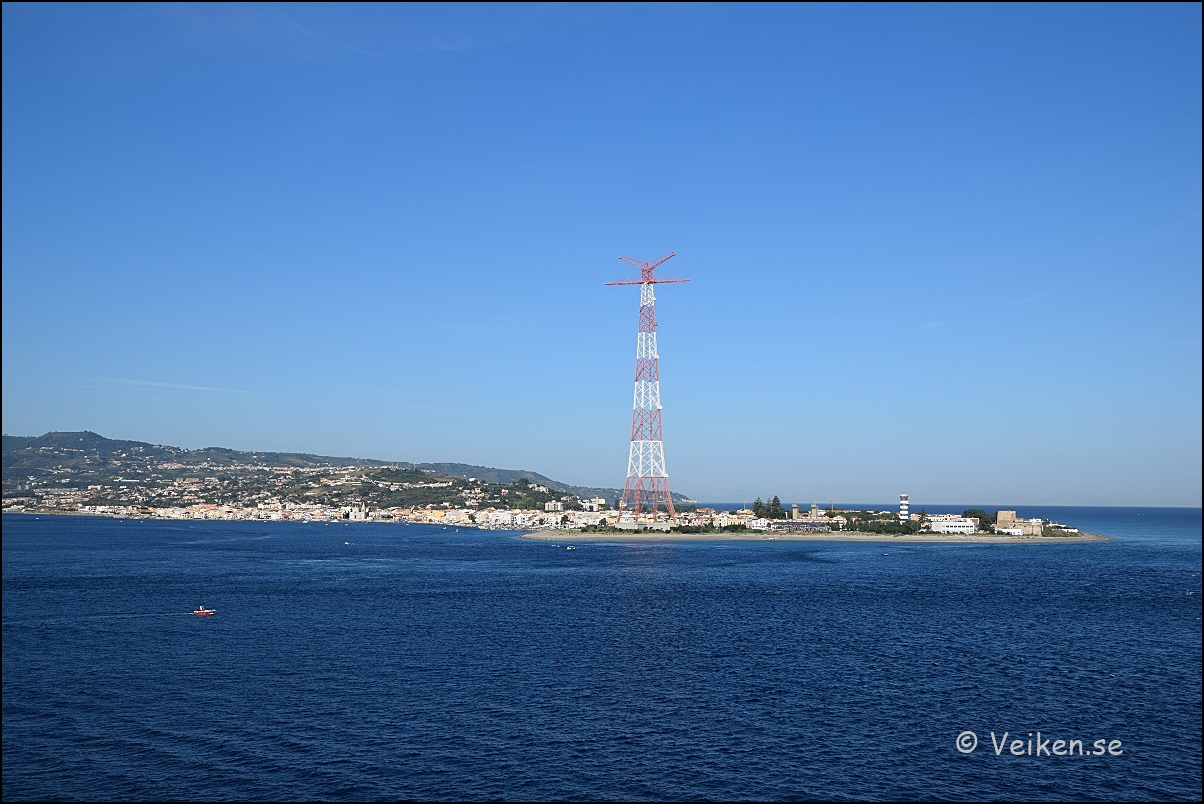 Vi kom upp lagom för att se hur vi gick in i Messinasundet som skiljer Italien och Sicilien åt.  Det ser nästan ut på kartan som att Italien tänker sparka iväg Sicilien lite längre bort.
Alla båtar som trafikerar här måste ta ombord en lots. Lotsen är den länk mellan båt och fastland som kapten ombord behöver, när instrumenten inte räcker till. Lotsen har uppgifter om vilka båtar och färjor som kan komma i vägen och sist men inte minst så kan han tala med folk i land på det egna språket. Man får inte glömma att det alltid är kaptenen som har det fulla ansvaret oavsett vad som händer.
Vi glider sakta förbi Messina och med en bra zoom kan man komma ganska nära!
Inne i Messinas hamn ligger en kryssare. Det ser nästan ut som ett hus, bland alla andra! Ser ni kryssaren??
Det var en dag helt till havs och många tog tillfället i akt, tog sig en motionsrunda eller deltog i något evenemang som var ombord.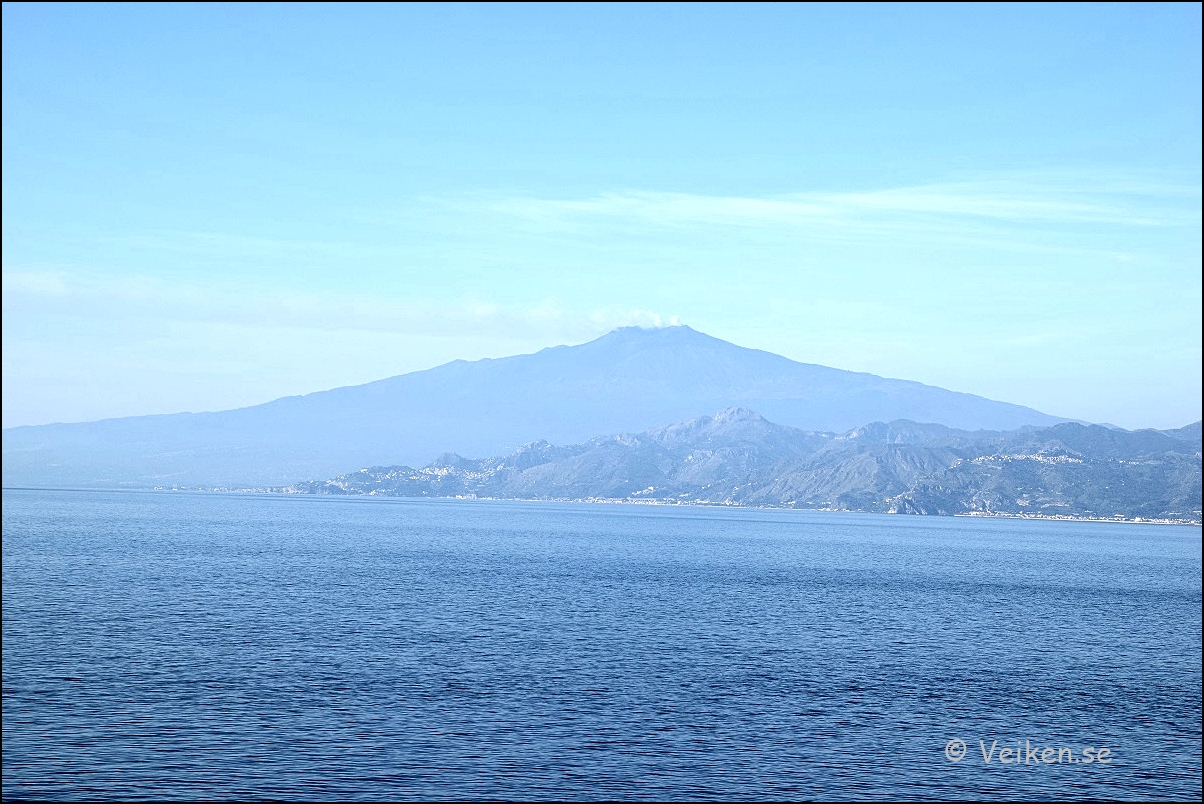 Innan jag gick in så passerade vi Etna som är Europas högsta aktiva vulkan och reser sig 3300 meter över havet. Det senaste utbrottet var 16 maj 2015. Inte så länge sedan alltså!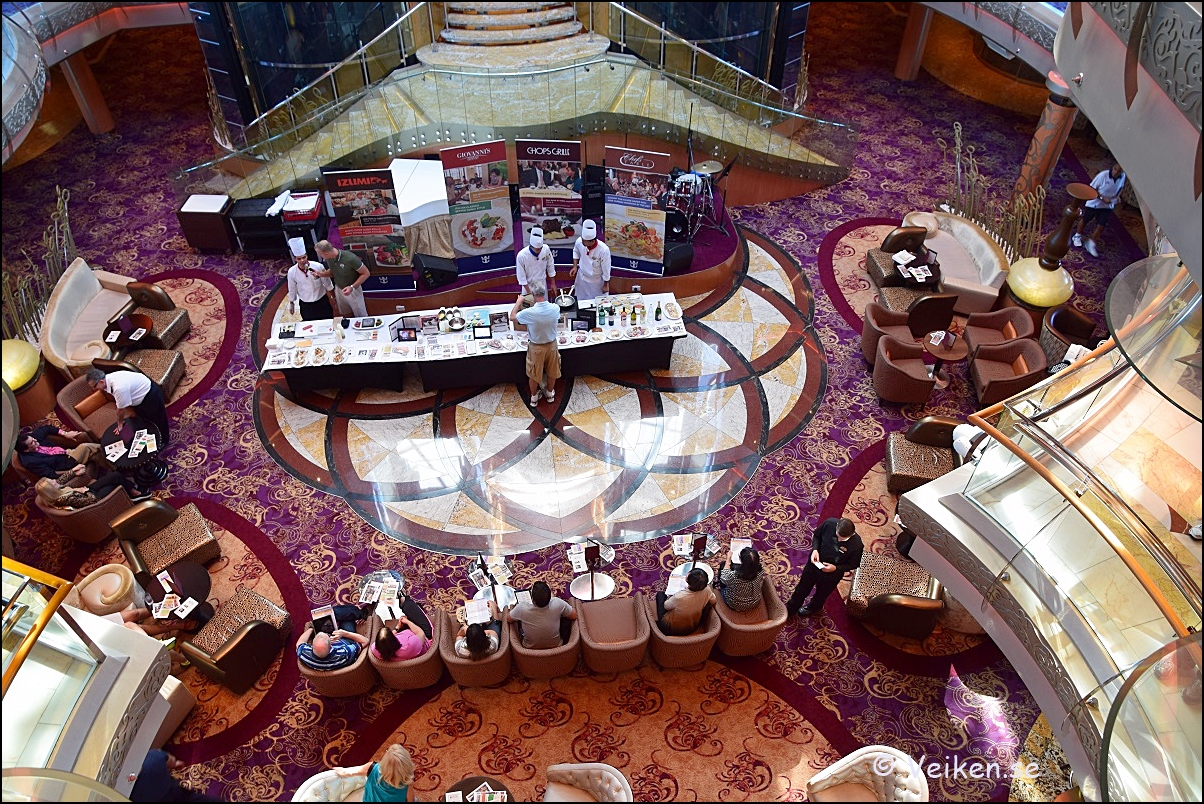 Vi tittade en stund på de skickliga kockarna som visade hur man gör Sushi. Dom är suveräna och fort går det!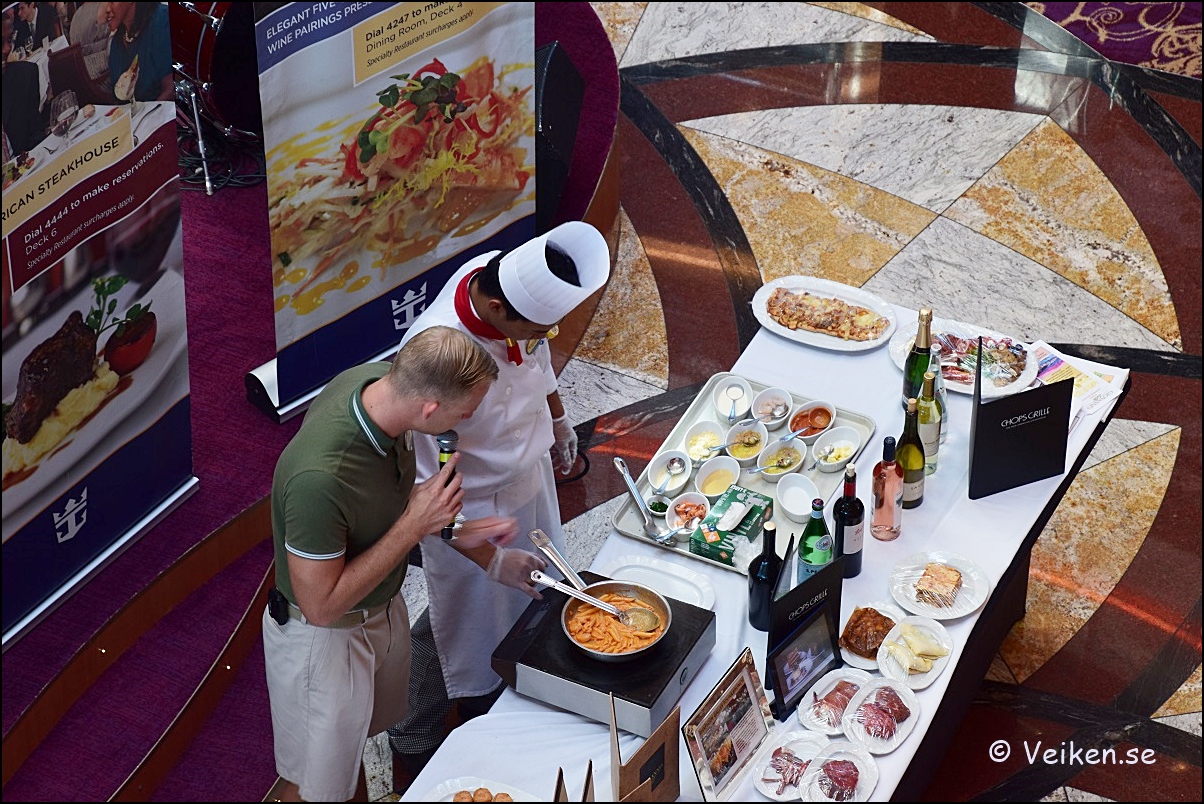 Här arbetar man utan att använda olika mått! Det sitter i nyporna.
Vill man vara med på så mycket som möjligt av det som händer ombord, så gäller det läsa på ordentligt om dagens program. Vi valde att fortsätta till "Shall we dance Lounge" där det var vernissage och konstauktion!
Ni får gärna följa med dit in i nästa inlägg!
PS. Visst ser ni vilka som statyn föreställer?