Måndagen 12 maj satte vi oss på flyget från Landvetter till Barcelona och åkte där direkt till Serenade of the Seas som blev vårt "hem" i elva nätter.
Första stoppet blev Villefranche i Frankrike och det är alltid lika spännande att gå upp på däck varje morgon och se var vi hamnat.
Klicka  på den sista bilden, se bildspelet med fler bilder och höra "La Mer" med Charles Trénet!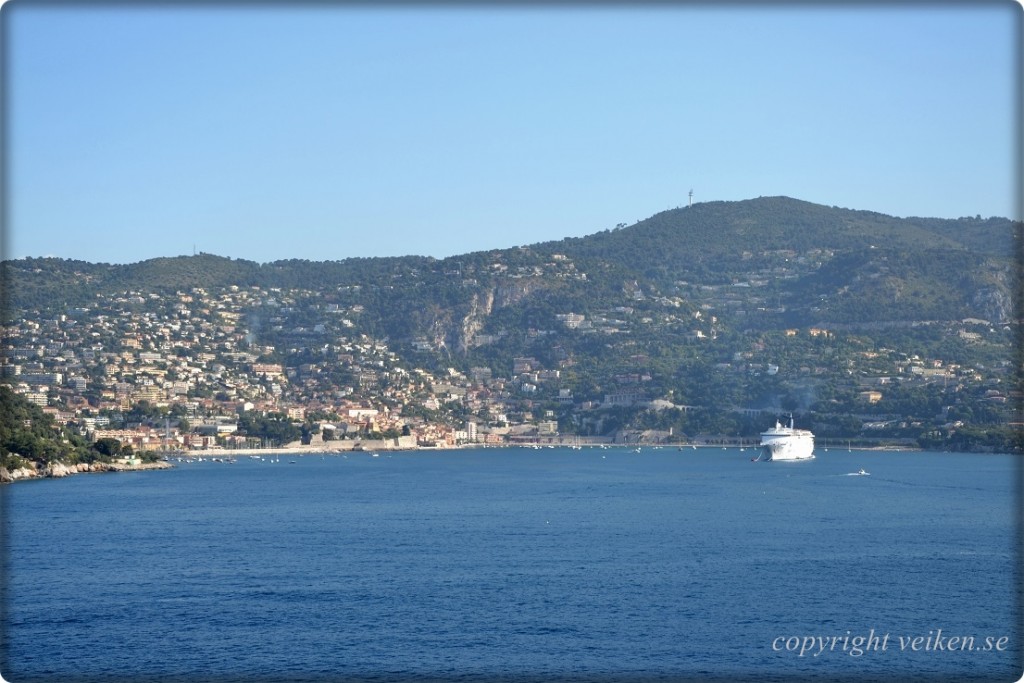 Villefranche en liten by som ligger strax bredvid Nice på franska rivieran. Den här gången låg vi på redden och kunde följa med hur fartyget sakta närmade sig resmålet.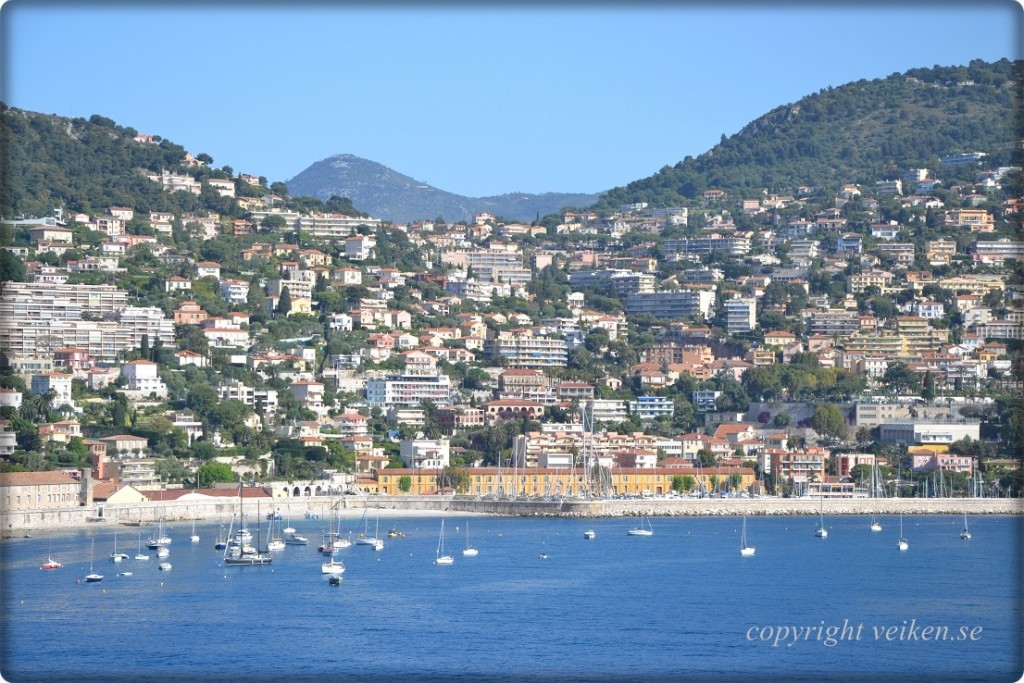 Här ligger hon på plats och vi väntar på att få gå iland. Tull och annat måste vara klart först.
Vi åker sällan med på utflykterna, utan vill göra egna upptäckter i vår egen takt! Det är ingen hit att gå i flock efter en guide med paraply eller liknande.  Vi brukar stanna i den lilla by eller stad vi kommer till. Vem vill trängas runt gamla borgar och sevärdheter, när man kan se intressanta saker på nära håll?
Det första intrycket  av Villefranche verkar inte så dumt!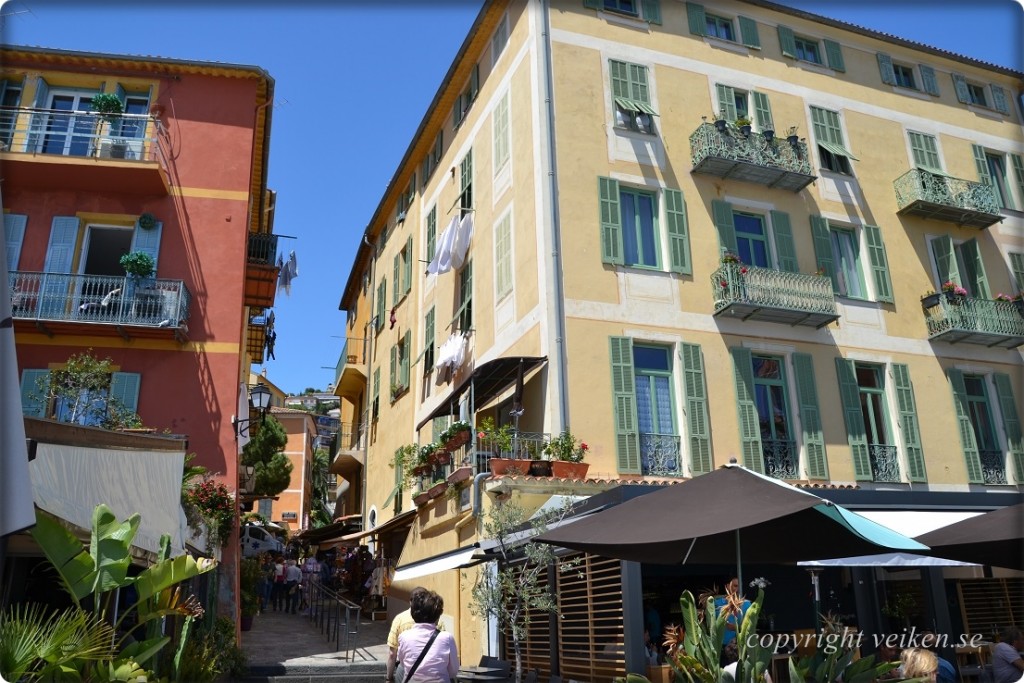 Gränderna fick vänta. Strandpromenaden först!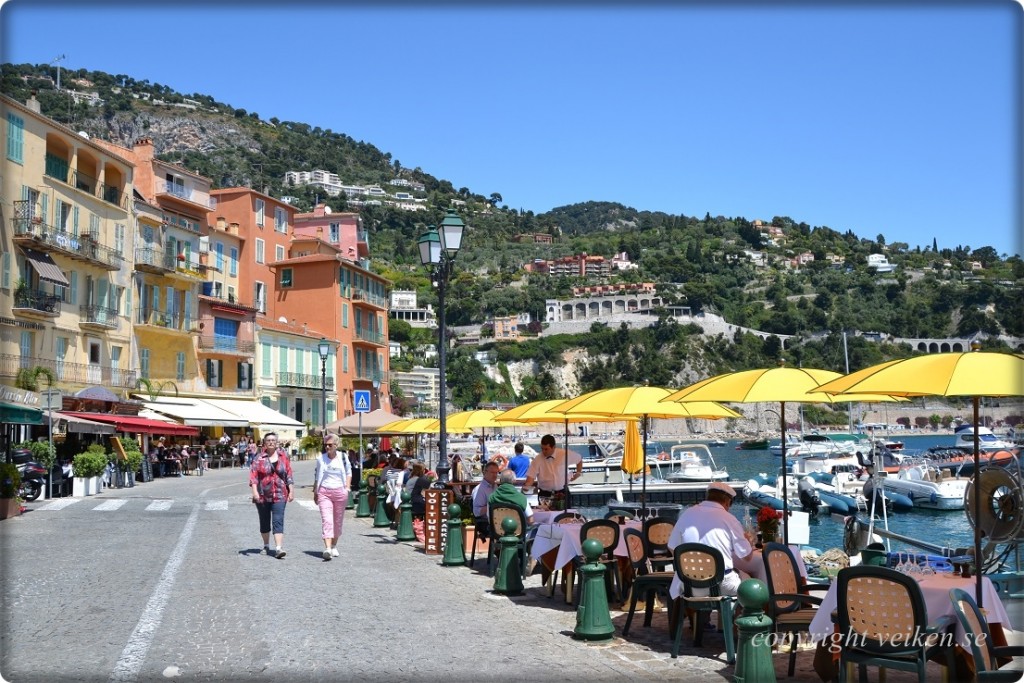 Den var inte svår att hitta. En toppenmysig strandpromenad. Inte så mycket folk och inte så vansinnigt lång heller.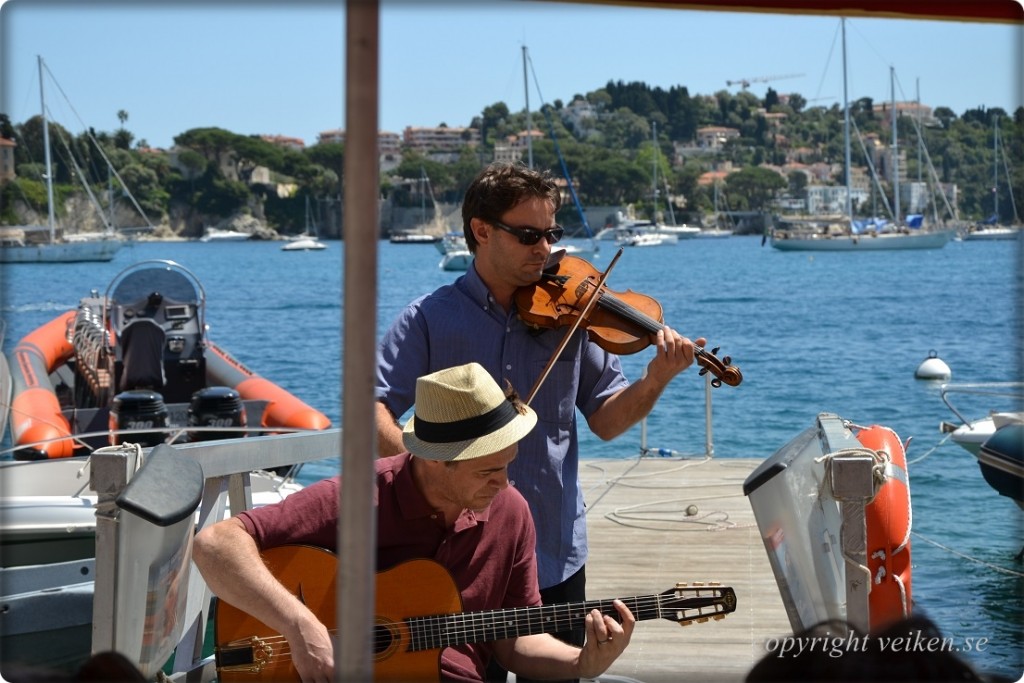 Lite fransk musik är inte dumt alls. Jag kommer att tänka på ""La mer" med Charles Trinet …….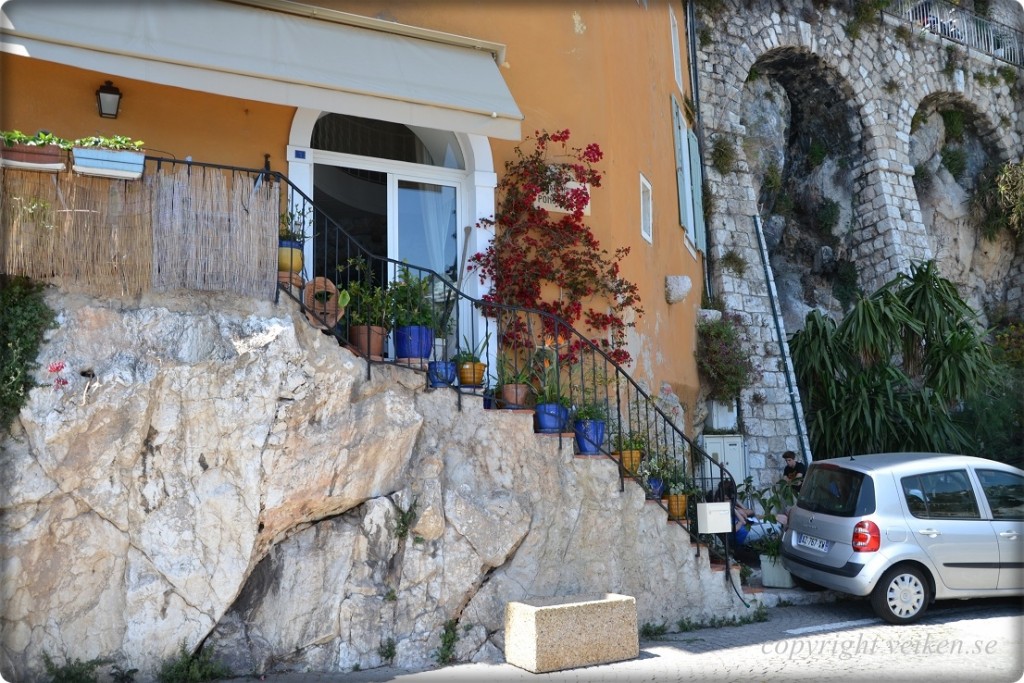 Kolla trappan! Jag älskar alla dess krukor med blommor som står överallt!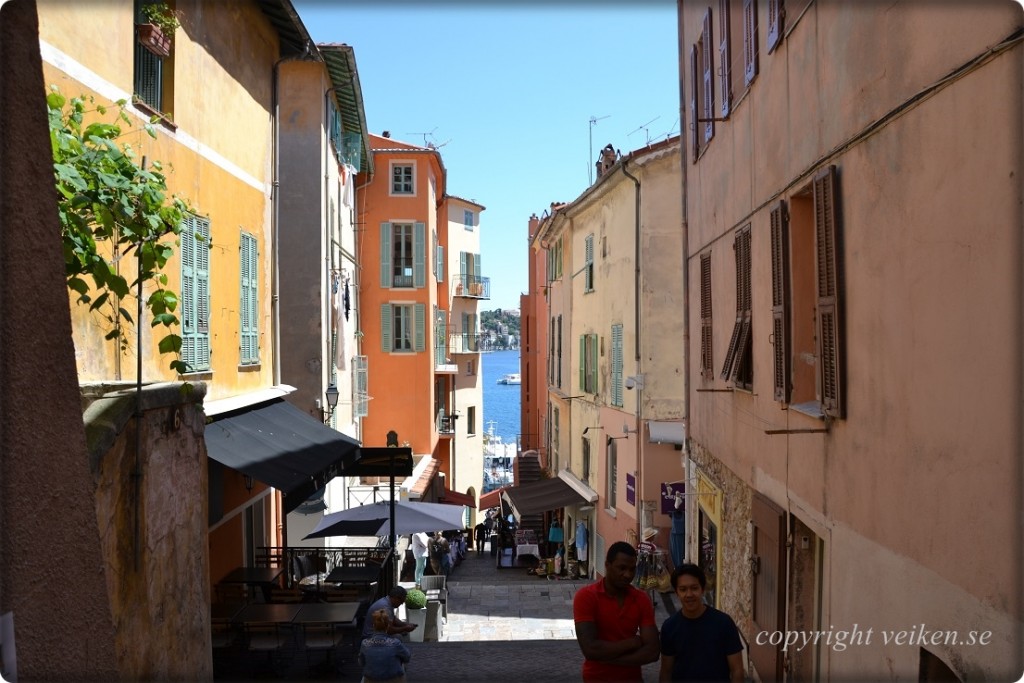 In i gränderna med oss. Vi var ensamma turister som vågade oss upp i ingenstans.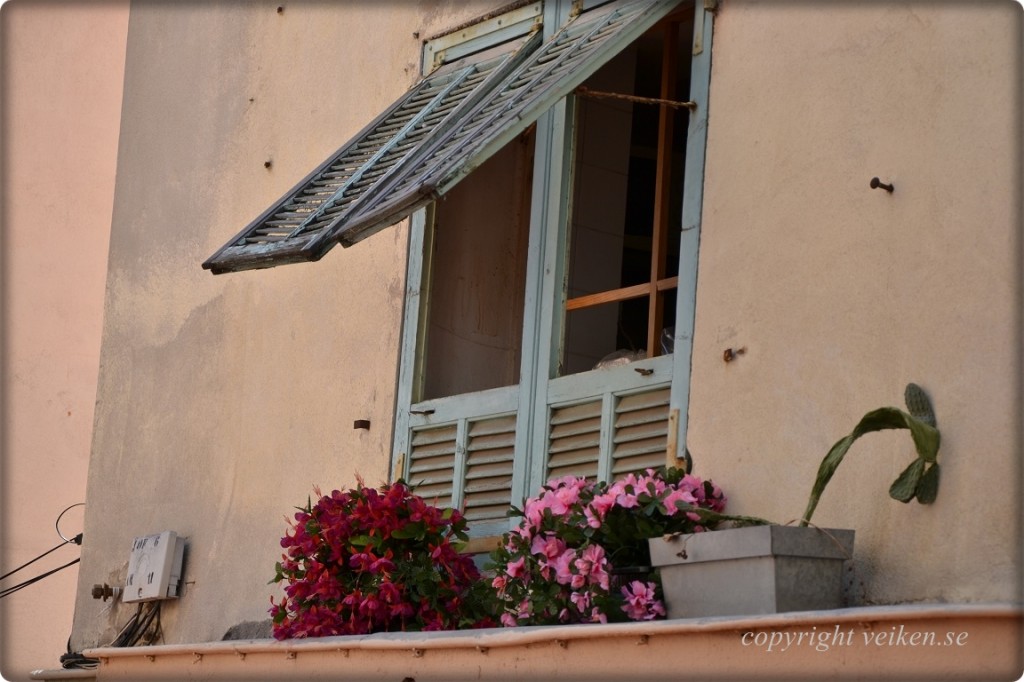 Bilden får tala för sig själv! Jag älskar den…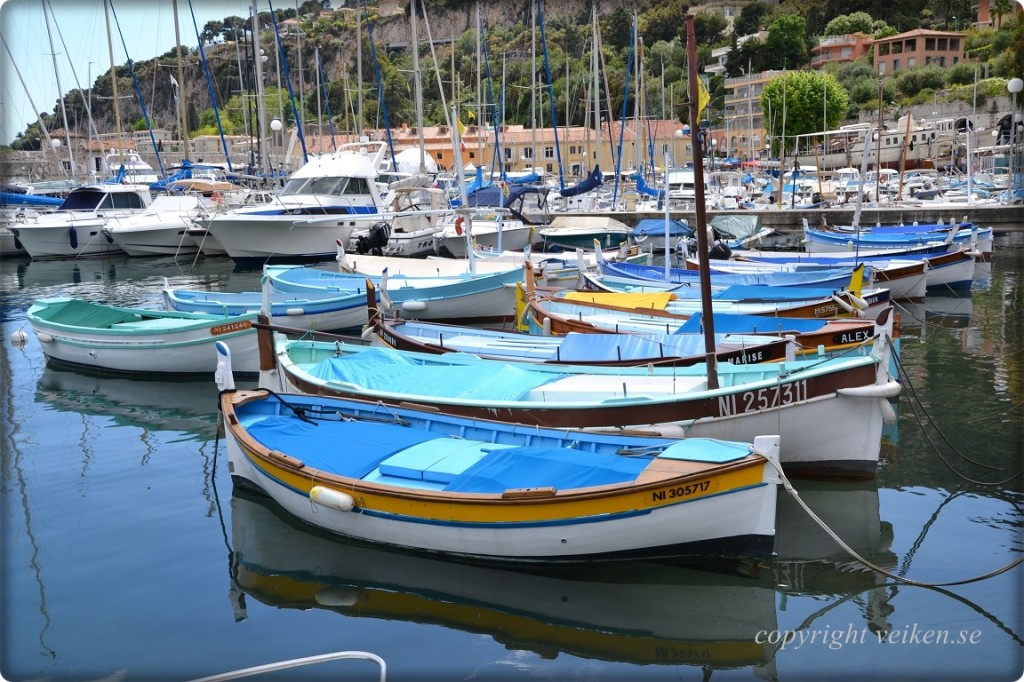 Till sist gick vi ner till småbåtshamnen innan det var dags att ta sig tillbaka till båten som låg på redden. Simma dit?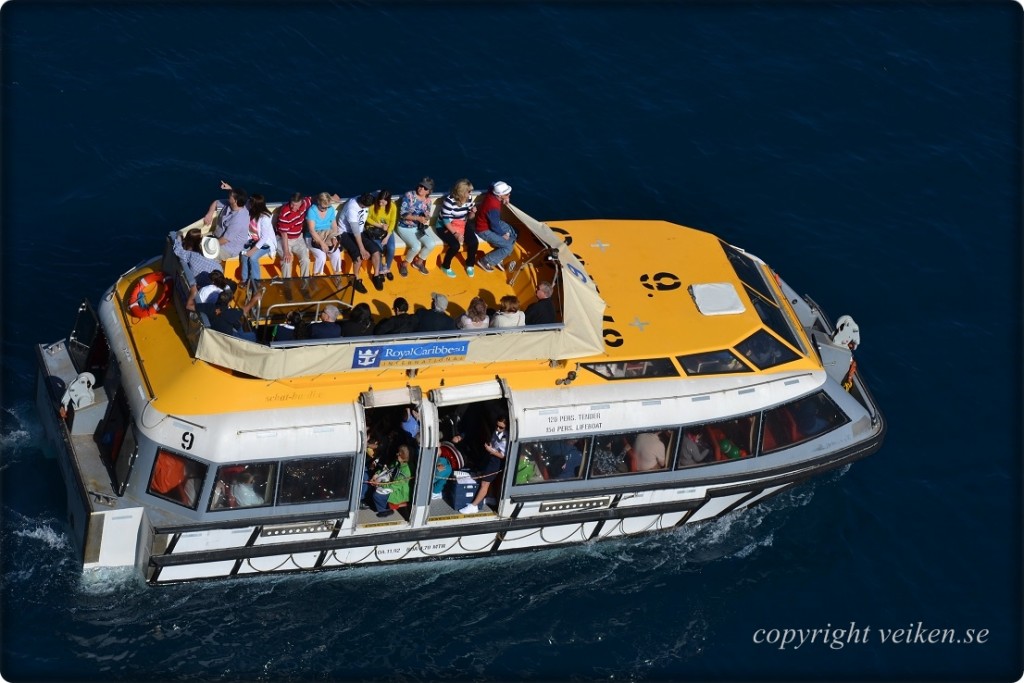 Inte då. Livbåtarna gick i skytteltrafik för passagerarna som skulle in till land och tillbaka!
Vem saknade Nice? Inte jag i alla fall!
Var hamnade vi nästa morgon???
Glöm inte att se bildspelet i helbild!