Sanctuary of Truth  är ett tempel helt i trä och ligger strax utanför Pattaya.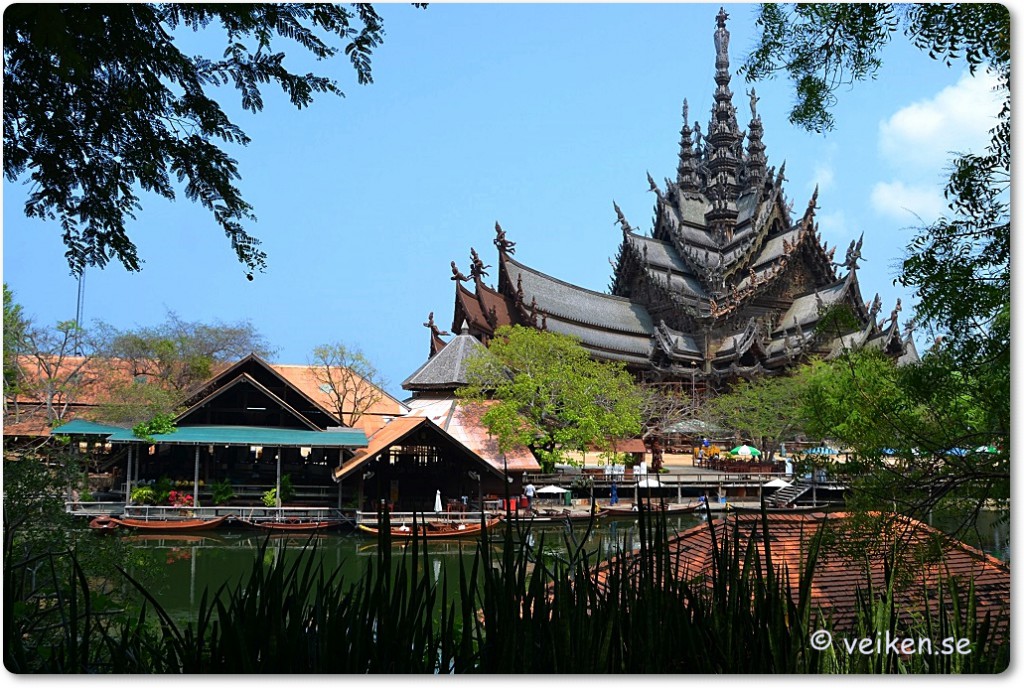 Templet är mäktigt  även på avstånd och är 105 m högt . Arbetet pågår hela tiden med att byta ut och bygga mer.
Khun Lek var en egocentrisk mycket rik man som började bygga detta för ca 20 år sedan och man bygger fortfarande.
Det är magnifikt när man kommer närmare. Tanken är den att ingen kan leva utan sina 7 skapare som är
himlen, jorden,månen,solen,stjärnorna, mor och far.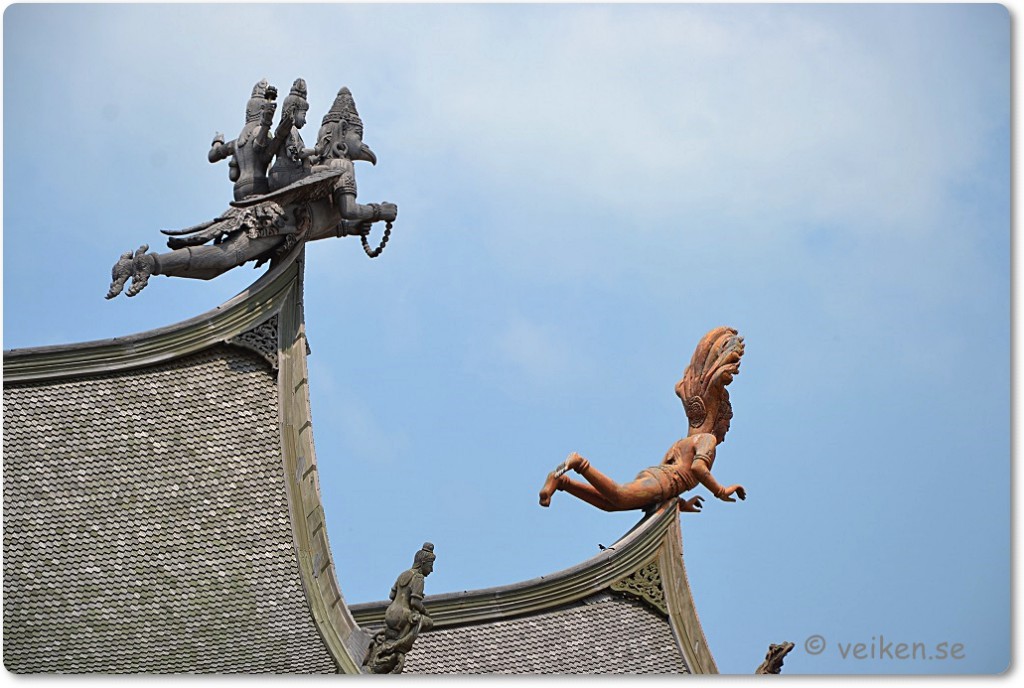 Det finns inte en enda del som inte är smyckad med träfigurer.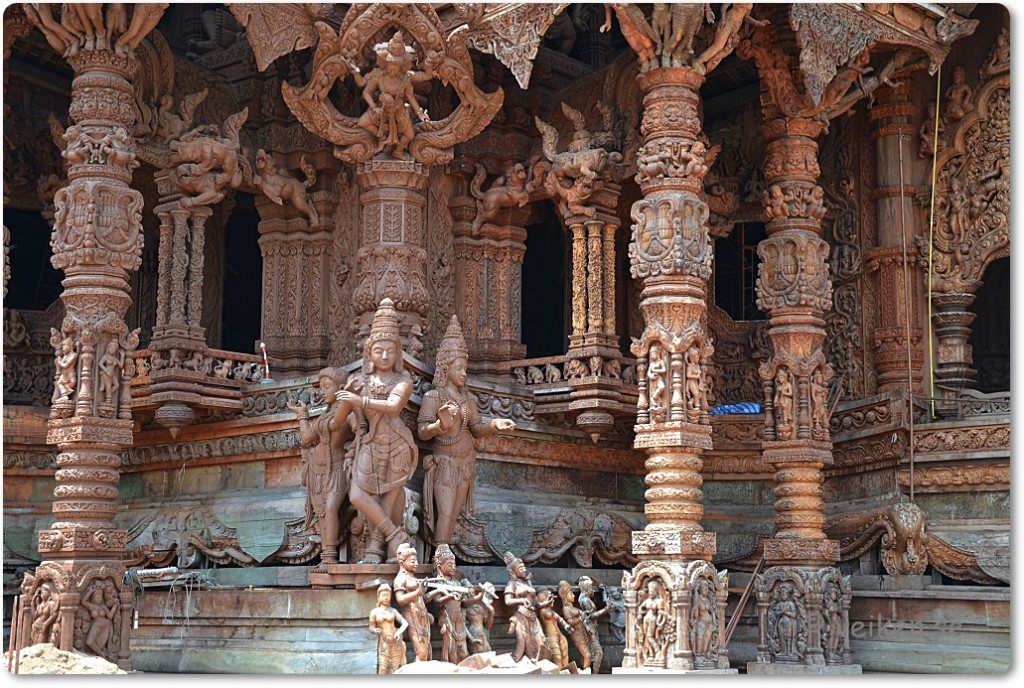 Sanctuary of Truth är också en hyllning till de olika religionerna och elementen.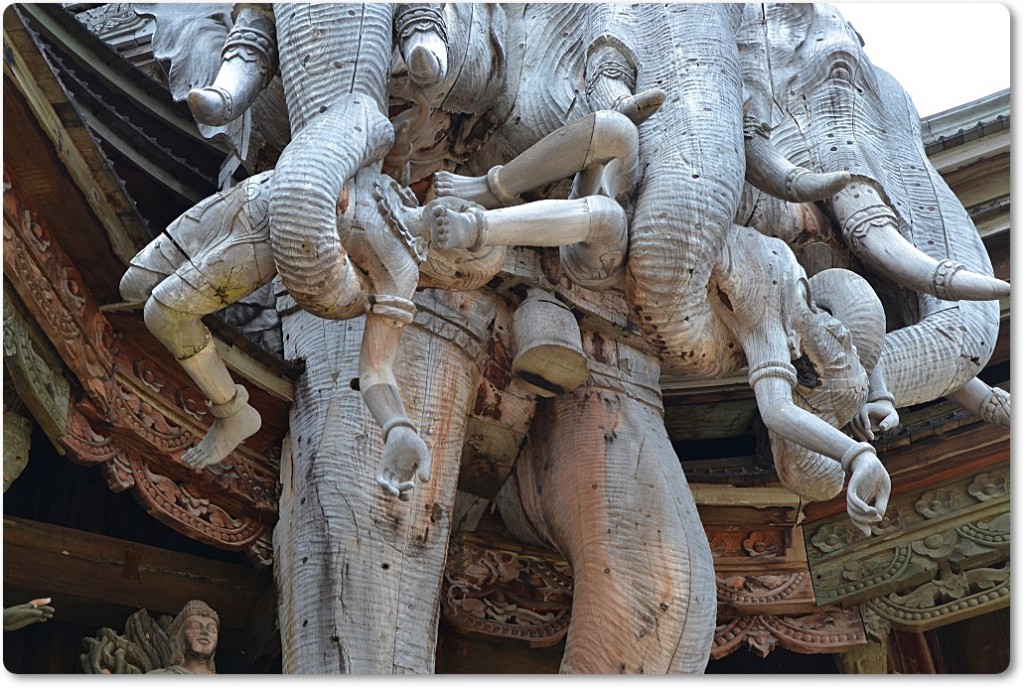 Närbilder på träfigurer. Här elefanter som bär människor.
Inomhus finns inte en enda centimeter som inte täcks av olika figurer.
Det är rofyllt och mäktigt inne i templet. Rakt fram finns en liten glasbur med buddistiska reliker.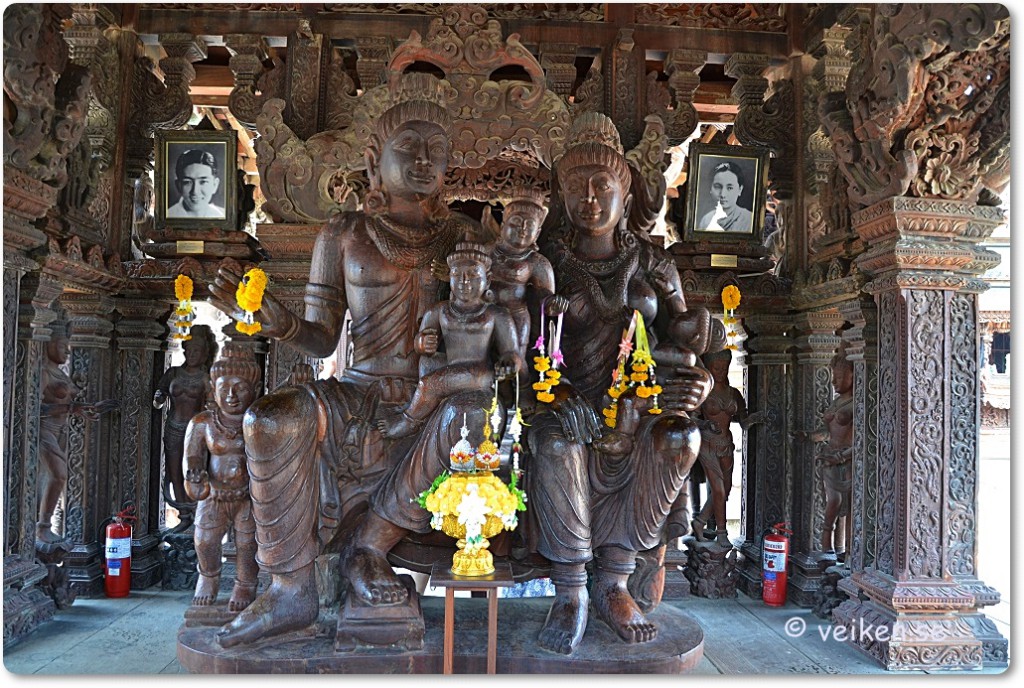 Mor, far och barn symboliserar familjen, som är en av de sju elementen, vilka hyllas här.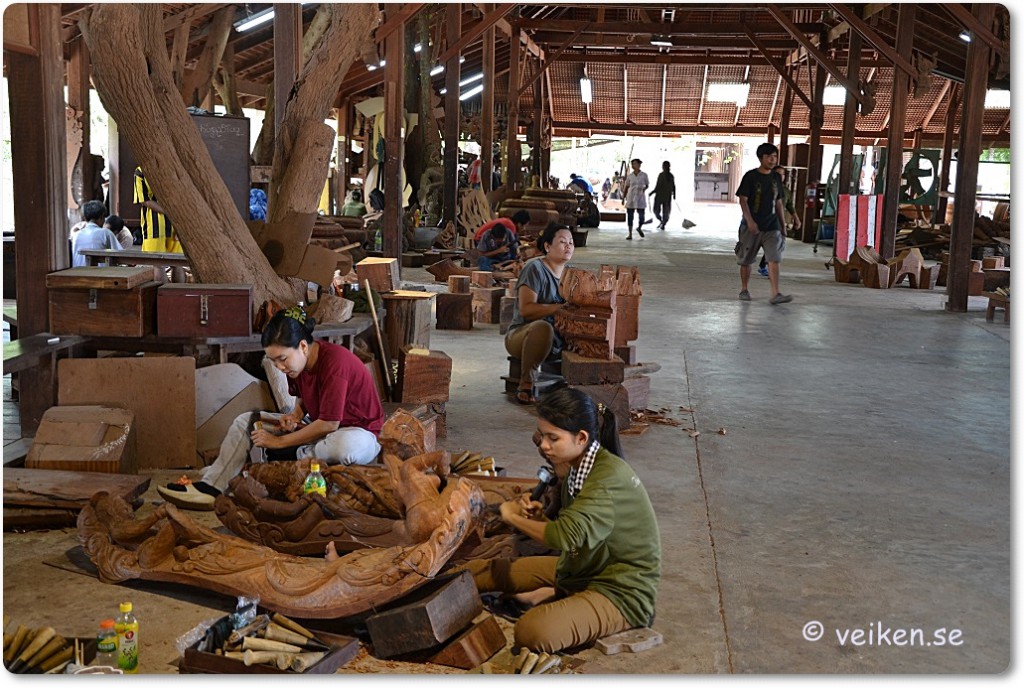 En verkstad ligger en liten bit från huvudbyggnaden och där arbetas det hela tiden med nya figurer och reparation av gamla.
Det här kallar jag för riktigt hantverk
Det tog oss några timmar i templet och det var otroligt vackert och rofyllt.!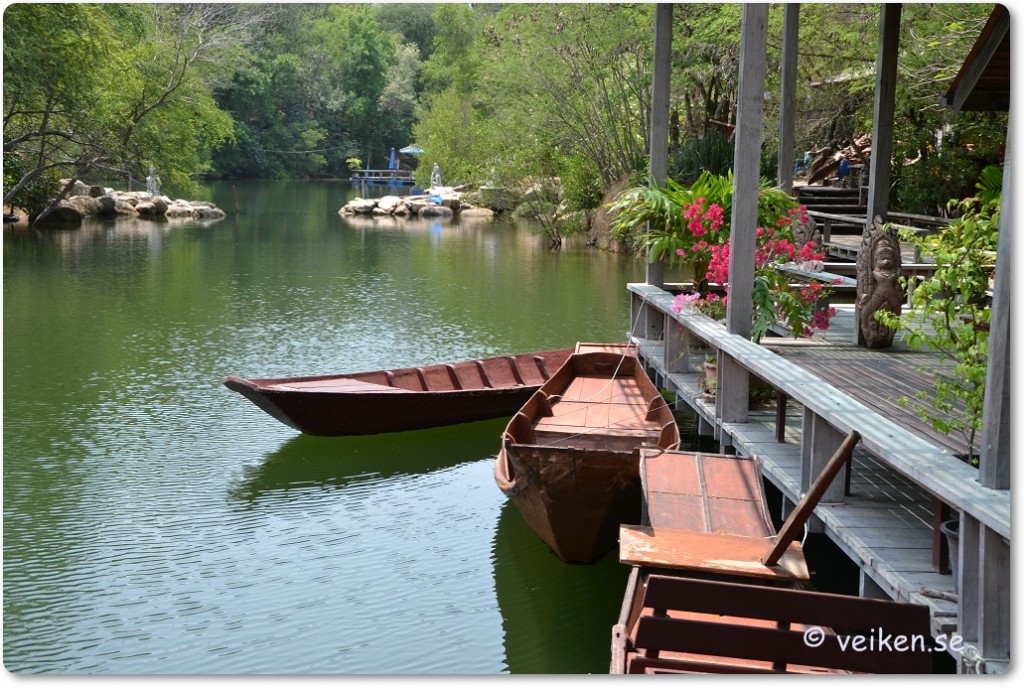 En lunch utanför templet smakar bäst när man har den här utsikten!