Vi fick ett extra stopp på vår resa genom Skottland. Alldeles utanför Ullapool skulle det finnas ett vattenfall som hade 130 meters fallhöjd. Ville vi  se det?
Självklart!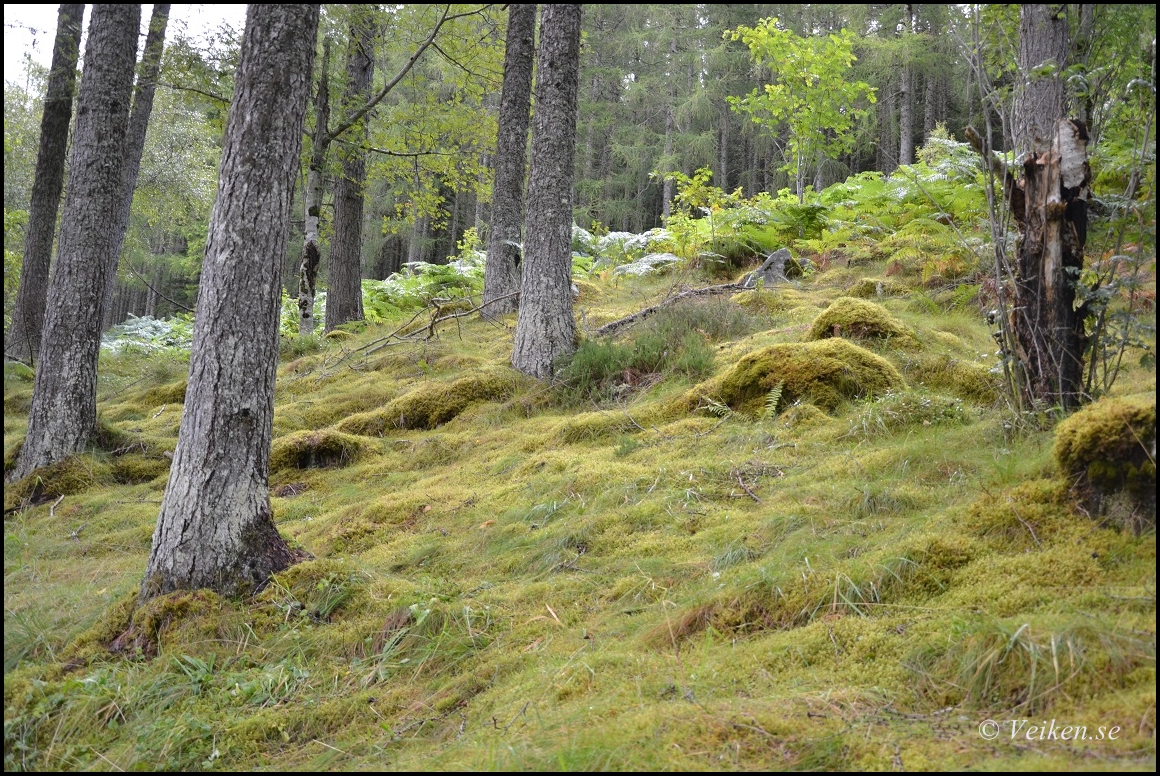 Vi fick gå en bit genom en fantastiskt fin skog.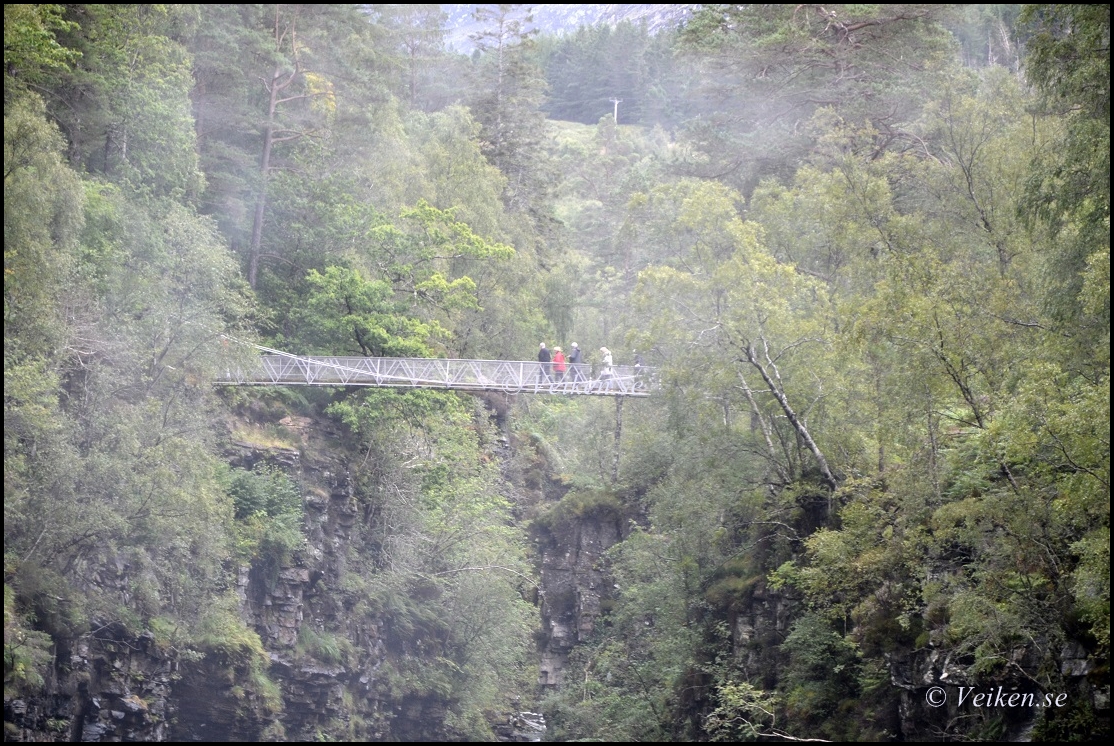 Inget fusk. Först gick vi över den lite gungiga bron. Max sex personer samtidigt!
130 meter ner, det kan man inte tro! Varför är det så svårt att ta bilder så att djupet syns?
Jag böjer mig lite över räcket och tar en bild. Det dånar och ryker av fallet.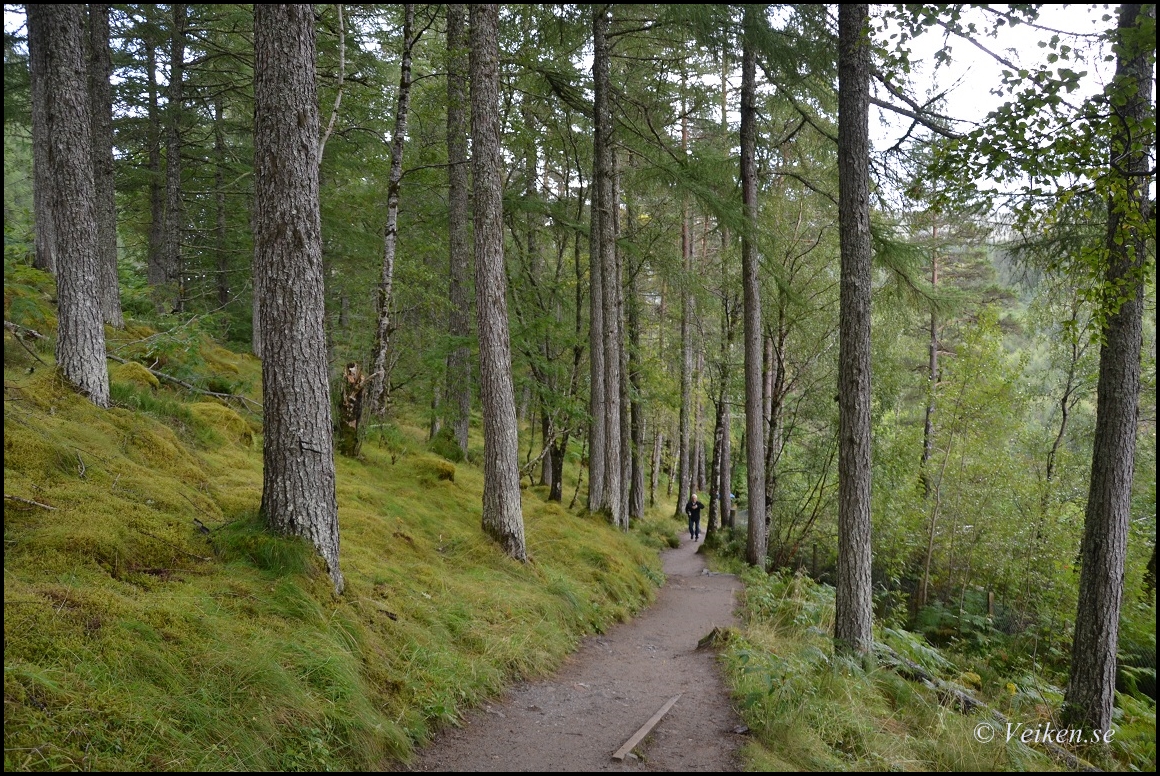 Jag skulle vilja stanna länge och bara njuta av fallet, men allt har ett slut och det var dags att ta sig tillbaka.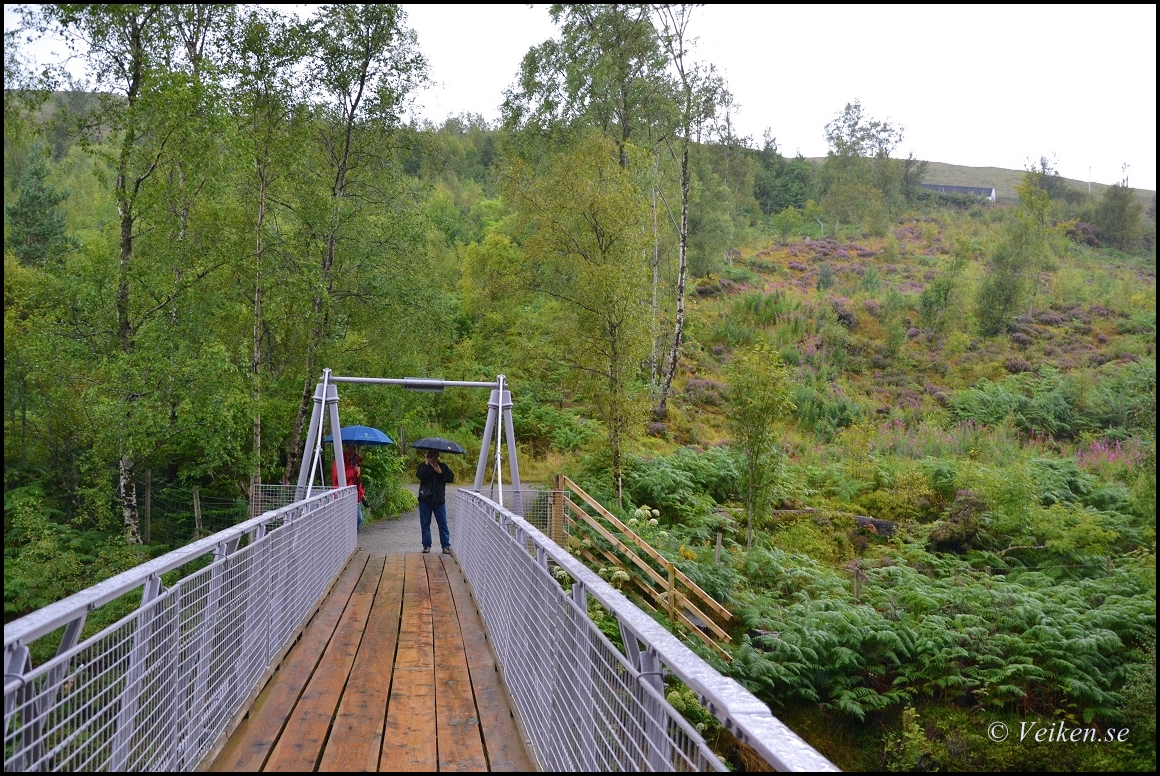 Det kom en skur på tillbakavägen, men jag stannade en extra minut för att kika ner i djupet!
Jag har googlat på vattenfallet, men kan inte hitta vad det heter – teflonminnet gör sig påmint! Om någon av mina läsare vet :  Snälla skriv en kommentar och tala om det för mig!
Uppdatering:
Ett stort tack till Hebbe och Steve som båda har googlat fram Corrieshalloch Gorge and falls of Measach! Dessutom är det "bara" 60 meter djupt. Även drivna guider kan ha fel!